Farmers Produce More Than Produce
The Farmers Produce More Than Produce program shows how agriculture touches our lives every day, beyond the food we eat.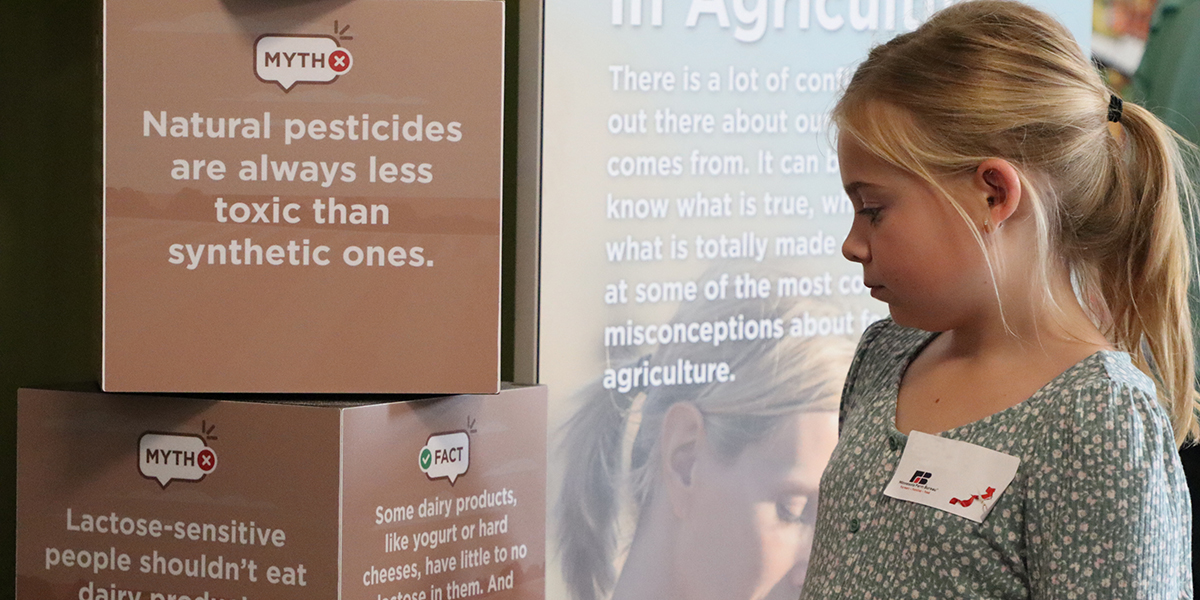 Currently, the campaign is showcased at the Minnesota Farm Bureau building on the Minnesota State Fairgrounds, through a youth video contest and lesson plans for agriculture in the classroom activities. Stay tuned for more opportunities to bring Farmers Produce More Than Produce messages to your community.
---
Video Contest
The "Farmers Produce More than Produce" video contest is back for a third year!
This contest encourages individuals ages 11-21 to create  a video :30 seconds or less highlighting how farmers and ranchers produce more than just food.
Video Requirements
Theme: Farmers Produce More than Produce
Time: 30 seconds or less.
Age Groups:
Ages 11-15 or ages 16-21
Group videos should be submitted under the age of the oldest participant.
Individuals can submit up to two videos (one individual and one group).
Content Requirements
Introduce yourself verbally or visually, first name only.
Include one accurate fact about agriculture.
The subject of the fact must be visually represented in the video.
Contest Details
Showcase products from farms and ranches, more than produce, that we use in our day-to-day life. Extra consideration will be give to accurate facts about agriculture in sports.
Video can be submitted at any time. The deadline to submit is June 1.
Upload your video to Google Drive or Dropbox. Provide the link to download your video and a completed Minnesota Farm Bureau Federation Standard Release Form to pam.debele@fbmn.org. A follow-up email will be sent as confirmation of your submission.
The winning videos will be notified by email.
Prizes and Recognition
Evaluation Criteria:
Accurate content
Visual components
Clear audio (please minimize background noise)
 Prizes & Recognition:
Two winners per age group.
$200 cash prize, t-shirt, and two admission tickets to the Minnesota State Fair.
One overall grand prize will receive an additional cash prize and movie night package.
Winning videos will be utilized by Minnesota Farm Bureau at the State Fair, in food awareness programs, and in media.
The 2022 contest winner was Riley Allord of Fort Ripley, who created an educational video about flowers and Minnesota bees.