At the Capitol: Feb. 20-24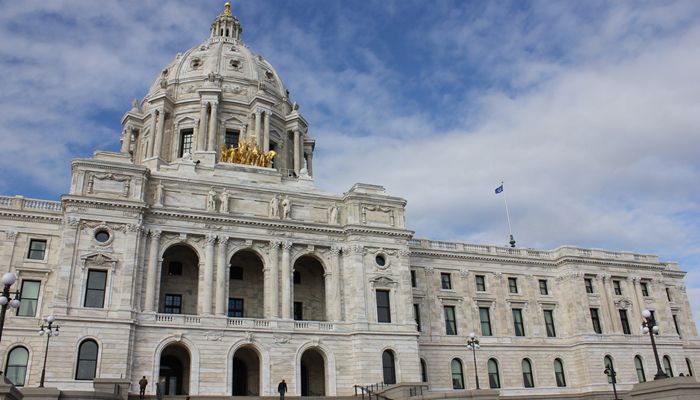 Each week during the Minnesota legislative session, the Minnesota Farm Bureau will highlight its work with elected officials to support our members and agriculture. While we advocate for our members on a wide variety of topics, our Board of Directors set six priority issues for the 2023 state legislative session, and our efforts to advance those issues are highlighted below.
Recap: Week of Feb. 20 to Feb. 24
Our public policy team and leadership has been connecting with elected officials and other policy influencers to share our member's stories, and build relationships to reinforce our position as a leader in agriculture issues in Minnesota.
Here are the bills that moved through this week:
S.F. 1245 (Gustafson) Soil Health Finance Assistance Program Establishment: This bill supports MFBF's priority issue surrounding sustainability by creating a grant program for farmers and ranchers to buy equipment to voluntarily implement soil health practices. This bill was laid over for possible inclusion into a larger omnibus package. MFBF Supports this bill; Vice President Carolyn Olson provided testimony.
H.F.911 (Hansen) Board of Animal Health Modified: This bill would increase the Board of Animal Health (BAH) from six to 11 members. This bill would allow the Governor to appoint two at-large members, one member of a federally recognized tribe, and eight regional members while achieving gender balance to the extent possible. Two members would represent the public and are not an employee in a related field. Senate confirmation would no longer be required. This bill was laid over for possible inclusion to a larger omnibus package. MFBF Opposes this bill; Director of Public Policy Pierce Bennett provided testimony.
The legislature was postponed starting Wednesday, February 22 due to weather, and is set to resume regular business Monday, February 27.