Participate
Take advantage of the personal and professional opportunities Minnesota Farm Bureau offers.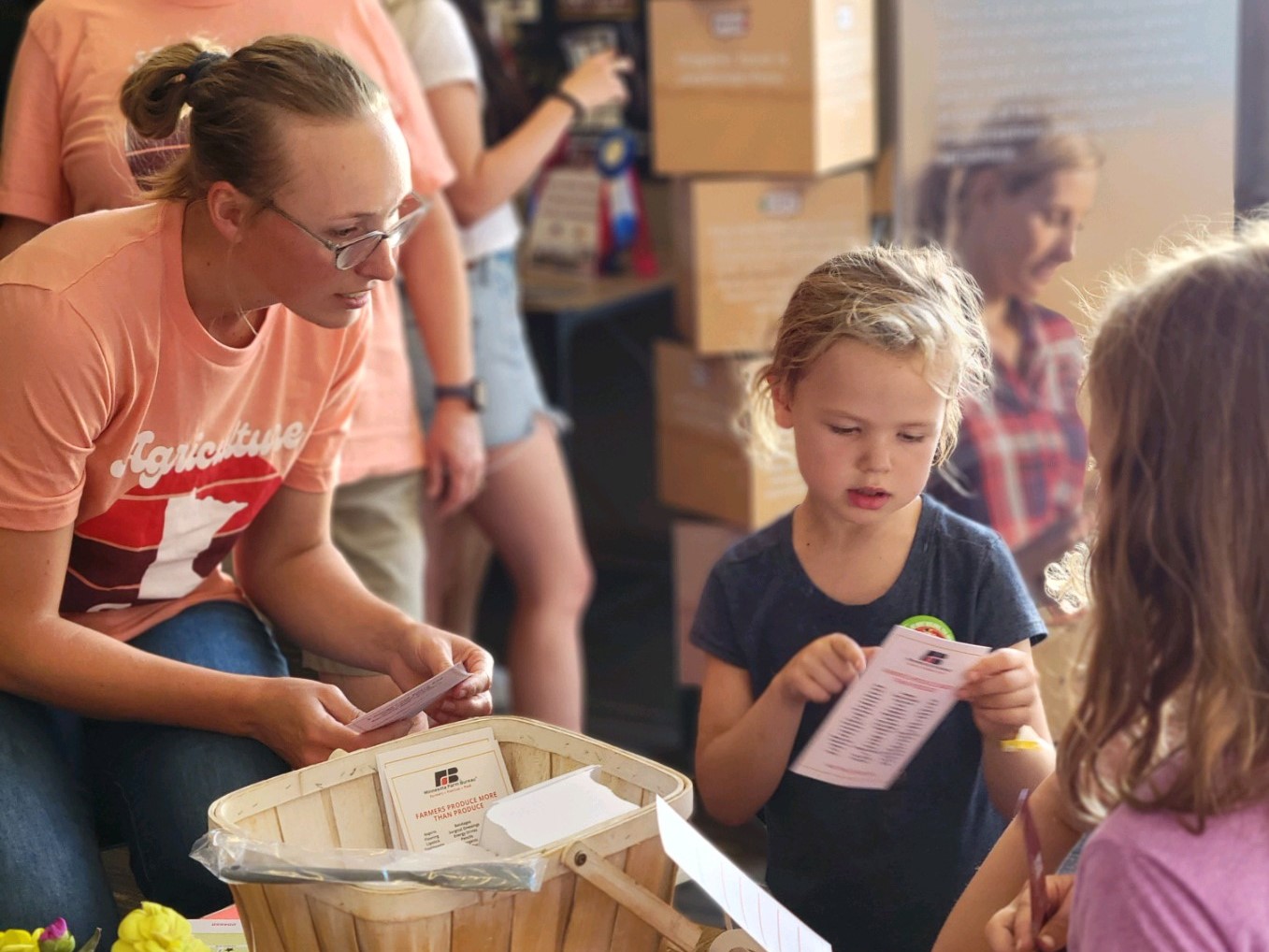 Our members maximize the value of their memberships by engaging and participating in the wide variety of personal and professional development opportunities offered.
Networking and connecting with other farmers and individuals passionate about agriculture helps develop our members' understanding of agriculture across the state and nation, while also building their personal network of contacts. 
Our members also know the importance of supporting their local communities. Throughout the year, they give back in a variety of ways to help strengthen and connect with their neighbors and communities. 
By the numbers:
Nearly 3,000 youth safety vests were distributed across the state and beyond as part of the YF&R campaign in 2022.
During the LEAP Conference, over $3,000 and hundreds of pairs of socks were donated to the "Sandwich Guy" and the Minneapolis Recreation Development Inc.
More than 80 volunteers helped to put on 30 safety events.
Volunteers sold nearly 4,200 pork chops at Minnesota Farmfest, raising funds for the Minnesota Farm Bureau Foundation and its outreach efforts.
County Farm Bureaus raised over $10,850 to support initiatives addressing food insecurity in their communities.
Over 2,225 members attended county annual meetings across the state.