District VII Hosts Ag Summit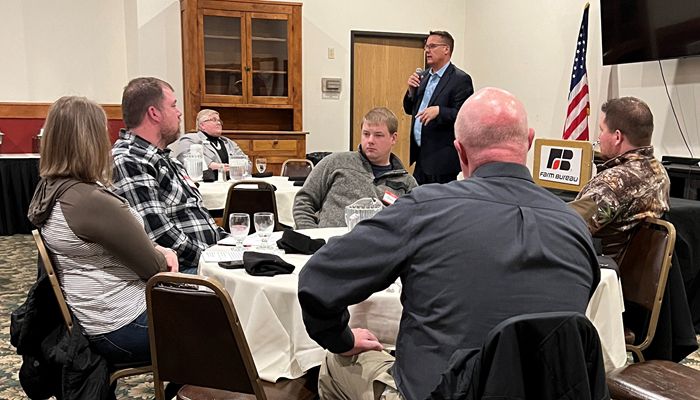 Members from counties in District VII gathered for the first District VII Ag Summit in Crookston on March 9.
Attendees had the opportunity to hear legislative updates from MFBF Public Policy Specialist Kaytlin Bemis and organizational updates from District VII Director Shayne Isane. Assistant State Conservationist Lance Smith also spoke to the group.