How To - Create a Floral Arrangement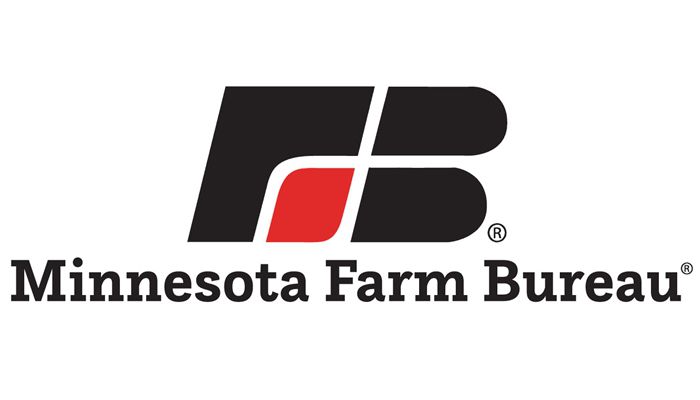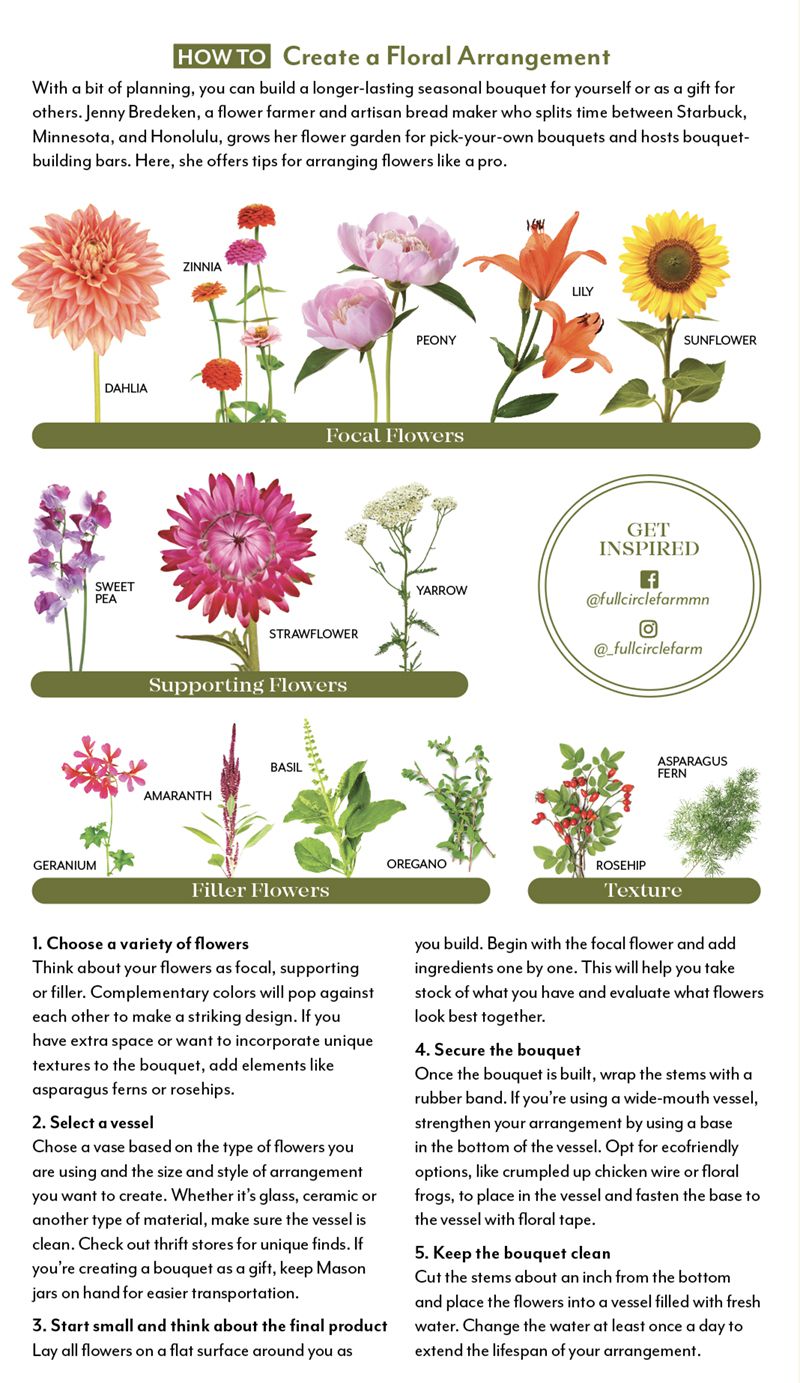 With a bit of planning, you can build a longer-lasting seasonal bouquet for yourself or as a gift for others. Jenny Bredeken, a flower farmer and artisan bread maker who splits time between Starbuck, Minnesota, and Honolulu, grows her flower garden for pick-your-own bouquets and hosts bouquet-building bars. Here, she offers tips for arranging flowers like a pro.
Choose a variety of flowers
Think about your flowers as focal, supporting or filler. Complementary colors will pop against each other to make a striking design. If you have extra space or want to incorporate unique textures to the bouquet, add elements like asparagus ferns or rosehips.


Select a vessel
Chose a vase based on the type of flowers you are using and the size and style of arrangement you want to create. Whether it's glass, ceramic or another type of material, make sure the vessel is clean. Check out thrift stores for unique finds. If you're creating a bouquet as a gift, keep Mason jars on hand for easier transportation.  


Start small and think about the final product
Lay all flowers on a flat surface around you as you build. Begin with the focal flower and add ingredients one by one. This will help you take stock of what you have and evaluate what flowers look best together.


Secure the bouquet
Once the bouquet is built, wrap the stems with a rubber band. If you're using a wide-mouth vessel, strengthen your arrangement by using a base in the bottom of the vessel. Opt for ecofriendly options, like crumpled up chicken wire or floral frogs, to place in the vessel and fasten the base to the vessel with floral tape.


Keep the bouquet clean
Cut the stems about an inch from the bottom and place the flowers into a vessel filled with fresh water. Change the water at least once a day to extend the lifespan of your arrangement.