Johnson Finishes in Top 16 in National Discussion Meet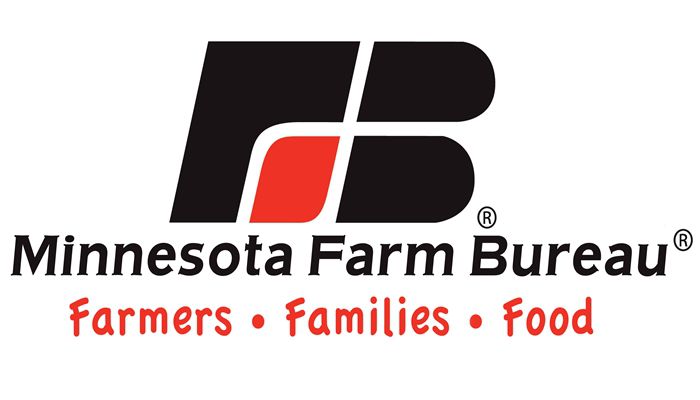 Amber Johnson from the University of Minnesota – Crookston finished in the top 16 of the National Collegiate Discussion Meet part of the American Farm Bureau Federation's (AFBF) Young Farmers & Ranchers (YF&R) program. This contest was originally scheduled to be held at the AFBF YF&R Conference in March in Louisville, Kentucky but was cancelled due to COVID-19 and was held virtually this week.
Johnson advanced to the AFBF contest after capturing top honors at the Minnesota Farm Bureau Federation's YF&R Collegiate Discussion Meet in November. She competed this week against 24 other college students from across the country.
Contestants are judged on their basic knowledge of critical farm issues, and their ability to exchange ideas and information in a setting aimed at cooperative problem solving.
Contestants participated in two rounds of discussion on April 29 with the top 16 qualifying for the Sweet 16 which competed on April 30. The topics discussed by contestants in the first two rounds and the Sweet 16 were:
With abundant productivity, farmers are in need of new markets, including outside traditional food and feed channels. How do we develop, invest and commercialize to innovate new uses of agricultural products and by-products to benefit all of agriculture?
How can Farm Bureau build upon collaborative relationships such as Farm Town Strong to combat nationwide crises such as opioid dependence/addiction and mental health issues?
Products like cell-based food products have demonstrated the food system is rapidly changing. How can future food technologies and related products be beneficially integrated into modern agricultural production without hampering the success of traditional products and the farmers and ranchers who grow them?
All Collegiate Discussion Meet competitors in the AFBF YF&R contest received a $150 scholarship from the CHS Foundation. Those qualifying for the Sweet 16 receive an additional $225 scholarship. The state winner receives an all-expense paid trip to the AFBF YF&R Conference from the Minnesota Farm Bureau (MFB) Foundation sponsored by Christensen Farms, and a $500 scholarship. The state runner-up receives a $250 scholarship. Contest scholarships from the MFB Foundation are sponsored by Gislason & Hunter.
Johnson is from Sebeka in Wadena County attending the University of Minnesota – Crookston studying agricultural communications.