Kecks Appointed to AFBF Young Farmers and Ranchers Committee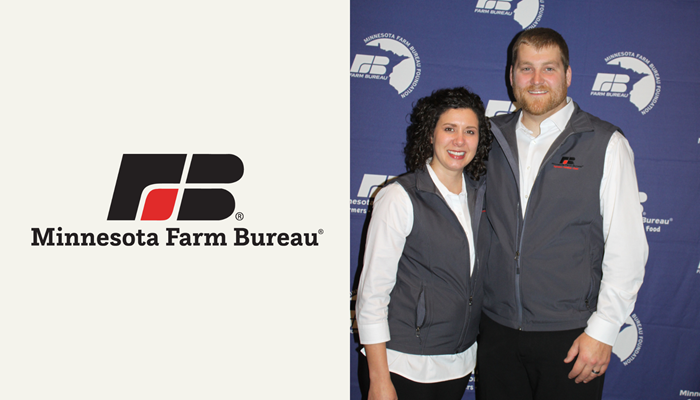 Jason and Caitlin Keck of Steele County have been appointed to the American Farm Bureau Federation (AFBF) Young Farmers and Ranchers (YF&R) Committee. Their 2023-2025 term will begin in February. Prior to their appointment on the AFBF YF&R Committee, the Kecks served on the Minnesota YF&R Committee where Caitlin served as Chair.
The YF&R Committee is made up of 16 positions representing all regions of the U.S. An individual or couple may hold each committee appointment. Committee members are responsible for program planning, which includes the coordination of YF&R competitive events during AFBF's convention each January, and the Harvest for All program.