MFBF Earns American Farm Bureau Recognition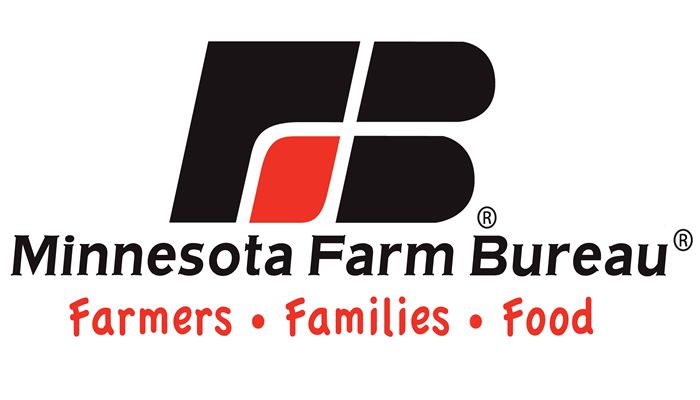 During the American Farm Bureau Federation's (AFBF) 101st Annual Meeting in Austin, Texas, the Minnesota Farm Bureau Federation (MFBF) and Farm Bureau members from Minnesota earned national recognition. MFBF President Kevin Paap accepted the awards on January 19.
New Horizon Award
Minnesota Farm Bureau was awarded the New Horizon Award. Minnesota was one of six states being recognized for the most innovative new programs. Minnesota was recognized for it's work on the opioid epidemic and the promotion of the American Farm Bureau Federation and National Farmers Union Farm Town Strong effort. Learn more at farmtownstrong.org.
Awards of Excellence
As an organization, MFBF earned recognition from AFBF for offering outstanding programs for Farm Bureau members. MFBF received the Awards of Excellence in all four program areas: Advocacy; Engagement and Outreach; Leadership and Business Development; and Membership Value.
State Leader Award
MFBF was recognized by the AFB Foundation for Agriculture in the state leader category. State Leader Awards are presented to state Farm Bureaus when each board member has donated $50 or greater to the AFB Foundation. Donations fund projects that focus on the AFB Foundation's mission of building awareness, understanding and a positive public perception of agriculture through education.
County Leader Award
Dakota County Farm Bureau was recognized in the AFB Foundation County Leader Award category. This award is presented to a county Farm Bureau when each member of that county board of directors donates $25 or greater to the AFB Foundation.
"Our county Farm Bureau believes in giving at the local, state and national level because we believe in giving beyond our immediate area," said Charlie Radman Dakota County Farm Bureau. "It is important to support the work of the AFB Foundation, and the work it does to spread the news about agriculture."
Challenge Awards
The MFBF Promotion and Education Committee and the MFBF Young Farmers and Ranchers Committee were recognized with the AFB Foundation Challenge Award. This award is presented to Farm Bureau committees when 100 percent of the group donates at least $25 or greater to the AFB Foundation.
Learn more about the AFB Foundation at agfoundation.org including their new book of the year "Full of Beans."
Young Farmers and Ranchers
In AFBF Young Farmers and Ranchers (YF&R) results, Karin Schaefer of Wright County competed in the Excellence in Agriculture Contest representing Minnesota against 30 other state winners, and Becky Clark from Winona County Farm Bureau competed in the Achievement Award representing Minnesota against 29 other state winners.
The AFBF Annual Meeting will continue through January 22. Farm Bureau delegates representing each state and Puerto Rico will conclude the meeting by discussing national resolutions and setting policies for the year. Nearly 60 Farm Bureau members from Minnesota are amongst the nearly 6,000 Farm Bureau members from across the U.S. and Puerto Rico attending the meeting, which also features a variety of workshops, seminars and speakers.