MFBF PAC Endorses Brad Finstad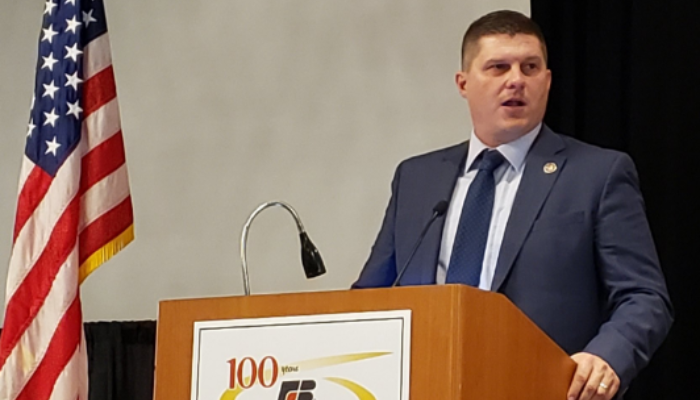 The Minnesota Farm Bureau Federation (MFBF) PAC has endorsed Brad Finstad for Congress in the 1st Congressional District of Minnesota.
A fourth-generation resident of the New Ulm area, Brad and his wife Jaclyn met on the school bus in second grade. Today they are the proud parents of seven children. Together with their extended family, they operate a family farm that has been active for generations.
Brad is a graduate of the University of Minnesota with a degree in Agriculture Education with emphasis in Rural Leadership Development. His prior positions include serving as Executive Director of the Minnesota Turkey Growers Association, Executive Director of the Center for Rural Policy & Development, Area Director with the Minnesota Farm Bureau, and three terms representing Brown, Watonwan, and Redwood counties in the Minnesota House of Representatives.
The special election to fill the open seat in CD1 is August 9.