MFBF Recognizes 2020 Sesquicentennial Farms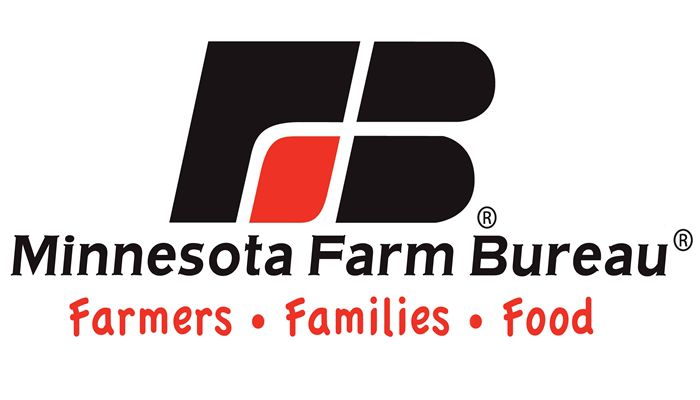 The Minnesota Farm Bureau is pleased to recognize 40 recipients of the Sesquicentennial Farm award for 2020. A commemorative certificate signed by Governor Tim Walz, Minnesota Department of Agriculture Commissioner Thom Petersen and Minnesota Farm Bureau Federation President Kevin Paap will be awarded to qualifying families, along with an outdoor sign signifying Sesquicentennial Farm recognition. Information on all Sesquicentennial Farm families will be available online at www.fbmn.org.
Becker
Duane L. Erickson Family Farm, Pelican Rapids, 1870
Blue Earth
Jones Family Farm, Lake Crystal, 1855
Carver
Charles Leroy Dietzel, Cologne, 1864
Dakota
Clifford and Mary Frandrup, Randolph, 1866
Jim and Pat McCarthy, Eagan, 1855
Glen McNamara, Hastings, 1862
Dodge
Gerald B. Eastman, Rochester, 1863
Faribault
G. & G. Pettit Farm, Delevan, 1869
Stanley and Linda Whitney, Mapleton, 1870
Fillmore
Lowell E Tollefson, Preston, 1858
Freeborn
Casey Madson, Hartland, 1868
Goodhue
Eileen Bjorngaard, Zumbrota, 1870
Edward J. Cleary and Kathleen E. Cleary, St Paul, 1859
Frederick W. Halvorson and Kyle M Halvorson, Wanamingo, 1861
A.S and J.E. Moorhouse, Cannon Falls, 1869
Richard Ryan Family, Goodhue, 1863
Hennepin
Daniel and Betty Lange, Loretto, 1866
Robert Radintz Family and Paul Radintz Family, Maple Grove, 1865
Debra Weinand, Rogers, 1864
Houston
Howard Staggemeyer, Eitzen, 1868
Kandiyohi
Nelson Family, Spicer, 1867
Lac qui Parle
Hantho Family, Davidson, 1869
Le Sueur
Duane A. Schultz, St. Peter, 1870
George Wellington Warrant, Kasota, 1867
Martin
Kiernan M. and Steven M. Teaser Trustees, Minneapolis, 1865
Nicollet
Ann M. Wagner, Erin Jonason and Chase Jonason, Nicollet, 1865
Otter Tail
Gloria and Harvey Radtke, Rothsay, 1870
Willard and Elizabeth Jacobson, Evansville, 1870
Pope
David and Dawn Thompson, Starbuck, 1868
Scott
Hartmann Family Farm, Lakeville, 1868
Stearns
Clarence Borgerding, Freeport, 1870
Joe and Janet Christen, Albany, 1869
Bonnie J. Hoskins - Hoskins Family Living Trust, Kimball, 1865
Kevin Kosel, St Joseph, 1865
Andrew and Eunice Molitor, Cold Spring, 1860
Wabasha
Dan and Beth Befort Arendt, Mazeppa, 1866
Waseca
Sutter - Lee Farm, Waseca, 1870
Winona
Gene and Mary Lou Nepper Matzke, Rochester, 1862
Duane Papenfuss, Winona, 1869
Wright
Ruth Zeidler, Plymouth, 1868
Minnesota Farm Bureau representing Farmers • Families • Food is comprised of 78 local Farm Bureaus across Minnesota. For over 100 year, members have made their views known to political leaders, state government officials, special interest groups and the general public. Programs for young farmers and ranchers develop leadership skills and improve farm management. Promotion and Education Committee members work with programs such as agriculture in the classroom and safety education for children. Join Farm Bureau today and support our efforts to serve as an advocate for rural Minnesota, www.fbmn.org.