The Value in Vulnerability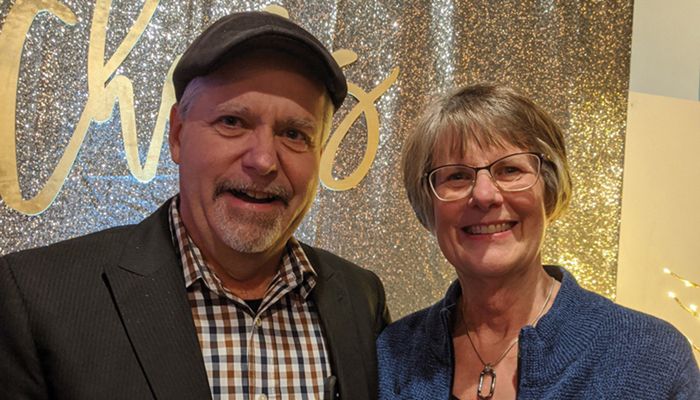 For Minnesota Farm Bureau member Rick Sommers, reaching out for help went against his deepest instincts. Now, he's encouraging other famers to do the same.
Rick Sommers has a knack for solving problems. At 16 years old, Sommers was helping make business decisions on behalf of the family dairy farm in St. Mary Township, Minnesota. A few years later, he doubled the size of his family's herd when he realized ramping up production was the only way to survive a challenging economic period.
While Sommers' work ethic is undeniably impressive, it's far from unique. Like Sommers, now 61 years old, children who grew up on farms routinely woke before dawn and returned home immediately after school to complete chores, forgoing extracurricular activities and opportunities to bond with peers. 
"One might say I missed most of my adolescence as a child," Sommers says. "It took me a long time to realize that I had a problem with keeping close relationships and developing trust with other people because of the way I was brought up."
And that dedication carries into adulthood. Farmers are renowned for their resiliency, self-sufficiency and problem-solving nature, but a reluctance to ask for help can quietly take a devastating toll on both physical and mental health.
On a Roll
Shortly after graduating high school, Sommers married the love of his life, Bunny, and the couple raised two boys on the dairy farm he grew up on. "She was also raised on a dairy farm, so she knew what she was getting into by marrying another dairy producer," Sommers explains of his wife. "And yet, it was hard for her sometimes because one thing about dairy farms is that the cows always have to come first." 
The two worked 16-hour days on the farm for many years, and the farm was profitable. But when it came to family life, Sommers was regularly missing key moments of his sons' lives. In 1995, the couple decided to expand the dairy to 700 cows and hired 15 employees. While this allowed Sommers and his wife to focus more of their time and attention on their sons, the stress of operating the dairy remained. 
"We were successful during this time," Sommers recalls. "However, the 24/7 demands of running the dairy around the clock began to wear on me, both physically and mentally." 
Physically, Sommers was dealing with psoriasis which turned into psoriatic arthritis, causing a joint pain that began impacting his ability to walk. Mentally, he was struggling with depression that he easily hid from his family. 
"There were times, I was at the end of options to keep the business going," Sommers recalls. "I would avoid going home until my wife and kids were in bed, and I never let anyone see the suppressed anxiety and concerns."
Reflecting now, Sommers recognizes how closely physical and mental health are related to one another, but at the time, the industry was not talking about mental health.
Time for a Change
Jan. 6, 2014 was a brutally cold day, and one that presented Sommers with several mechanical issues. It was also the day Sommers told his wife it would be the last winter he would operate the dairy. 
After 20 years of running the expanded dairy, Sommers needed a change—a feeling many farmers experience but don't feel capable of acting on. "I was only in my early 50s in 2014 when I made the decision that I was going to have to change my life," Sommers says. "I talk to farmers today, and many feel trapped in their situation, however, there are options out there for anyone who is looking to change." 
Still interested in agriculture and aware there was a shortage of appraisers who were knowledgeable about farmland and farm assets, Sommers worked toward becoming a certified general appraiser. This required something Sommers didn't have: a four-year degree. After Sommers obtained a business degree in entrepreneurship in 2015, he headed to Michigan for a mentorship working underneath another appraiser. 
Life in Michigan was a stark contrast to life on the dairy farm. While his wife and family were back in Minnesota, Sommers spent a significant amount of time in the workplace and classroom training, and lived in an apartment. Sommers' psoriatic arthritis worsened, along with back issues from years of physical work. Without his family around and his physical pain intensifying, Sommer's mental health took a turn. But he did not tell his family. 
Sommers returned home in 2017, and as the final classes and board exams approached, the pressure to succeed grew. Later that year, he failed a key exam on his first try.  "I had to re-take the test," Sommers explained. "I was going to be this example to never quit. I felt I was letting my boys down. I was letting my wife down. I really needed to do this personally to know I could succeed."
After failing the exam a second time, Sommers reached his lowest point. After years of fixing everyone else's problems, he realized couldn't fix his own. "I isolated myself from all of my friends, family, and I started to think that we would be better off if I wasn't here," Sommers says. "I stopped sleeping more than an hour or two at a time. I was trying to study, but I was so exhausted nothing was retained. I quit eating."  
Sommers attempted suicide twice after failing his exam and again after he couldn't deal with the constant physical pain. Thankfully, all attempts failed, and he reached out for help. "I think God had a plan for me and it wasn't for me to leave that day," Sommers says. "It was a plan that I was going to be here, and I was going to be able to help others that may be struggling."
Spreading Hope 
After becoming a certified general appraiser, Sommers is regularly face-to-face with farmers who are struggling to cope with immense pressure—much of which he has experienced first-hand: financial hardship, fear of failure, responsibility to keep a generational farm afloat. The list goes on and on. 
If Sommers senses someone may be struggling, he inquires about their sleep, appetite and increased use of alcohol or pain medications. On multiple occasions, he's shared a suicide hotline number and his personal phone number, asking anyone in distress to call him (he's serious—if you are struggling and want to connect with Rick, you can reach him at 507-461-2761). And arguably most importantly, Sommers stresses to farmers that how they are feeling is far more common than they might think. 
Today, Sommers views his antidepressants similarly to his high blood pressure medication. It's another tool to live a productive life. "I want to tell the story that you can have a mental health crisis, professional help and come out the other side."

---
SIGNS A FRIEND OR FAMILY MEMBER MAY BE STRUGGLING 
Rural Mental Health Specialist Monica Kramer McConkey explains that signs someone might be struggling with their mental health are rooted in changes in their daily functioning. This can manifest in different ways, including:
Lack of interest in going to church or seeing friends and family  
Changes in their personality, mood or work habits
Neglect of personal hygiene  
Complaints of too little or too much sleep
Significant weight gain or weight loss
Unexpectedly selling off land, livestock or equipment 
If you notice something is off with a family member or friend, don't hesitate to check in. "It's really neighbors tuning into neighbors," McConkey says. "Not that whole Minnesota nice 'oh, I don't want to bother them.'" Checking in can be as simple as mentioning you've noticed some changes and want to see how they're doing.