Policy Development
The grassroots framework of Minnesota Farm Bureau's policy development process helps amplify member's voices and provide implementation of solutions that can make a difference.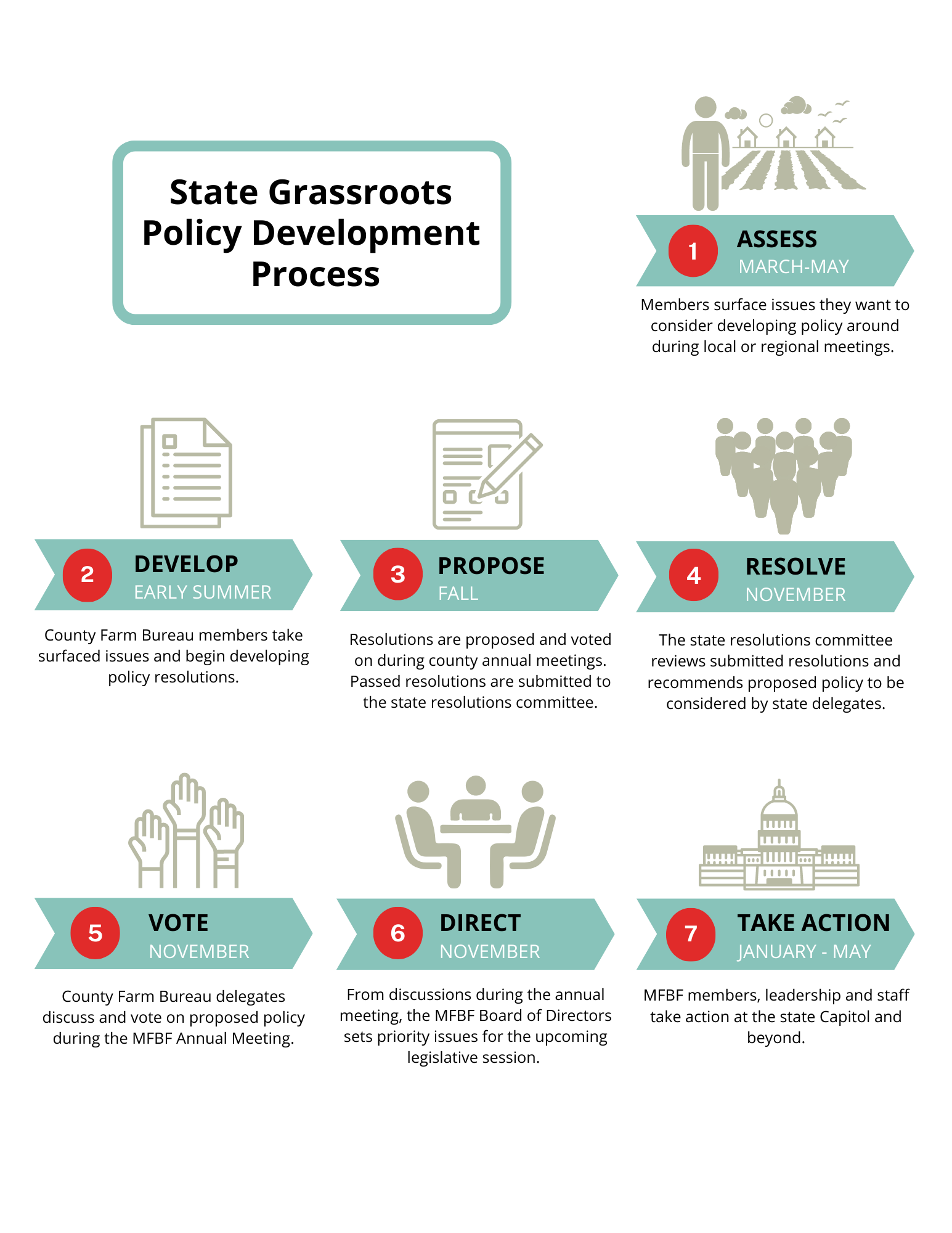 Minnesota Farm Bureau's grassroots policy-development process provides members the opportunity to express thoughts and ideas on important issues impacting agriculture. When properly supported through the grassroots policy-development process, these concerns are considered and may be adopted by voting delegates at the organization's annual meeting each November.
Policies approved at the annual meeting direct MFBFs legislative policies and programming. It is from this grassroots input and direction that Farm Bureau realizes its strength as an organization to serve the needs of the members. Adopted policies become the public policy positions of MFBF.
MFBF policies that are national in scope are forwarded to the American Farm Bureau Federation for consideration during its policy-development process. Policies adopted at the AFBF annual meeting become both AFBF's and MFBF's public policy positions on national and international issues.