Brown County Policy at the Pub Event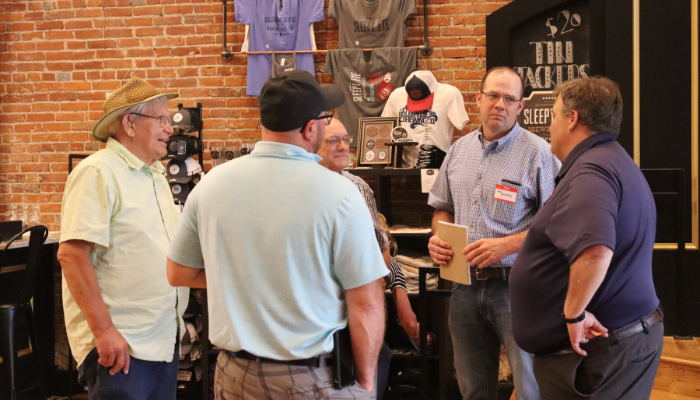 On June 14, Brown County Farm Bureau hosted its Policy at the Pub event at Sleepy Eye Brewing. Minnesota Commissioner of Agriculture Thom Petersen and Minnesota Farm Bureau President Dan Glessing took part in the event, along with 35 Farm Bureau members and other agriculture supporters from the area.  
Commissioner Petersen and President Glessing discussed many issues that have impacted a variety of agriculture industries in Minnesota. They both addressed upcoming changes to the Farm Bill, emergency plans for animal disease breakouts and the drought relief program. Attendees were also able to inquire about public perception concerns surrounding the use of manure in soil health practices, supply chain issues, farm and agribusiness profit margins and reducing farm input costs. 
The Sleepy Eye Brewing Company provide pizza for those in attendance, and Ag Trivia took place throughout the event.