Lyon County Gives Back to Community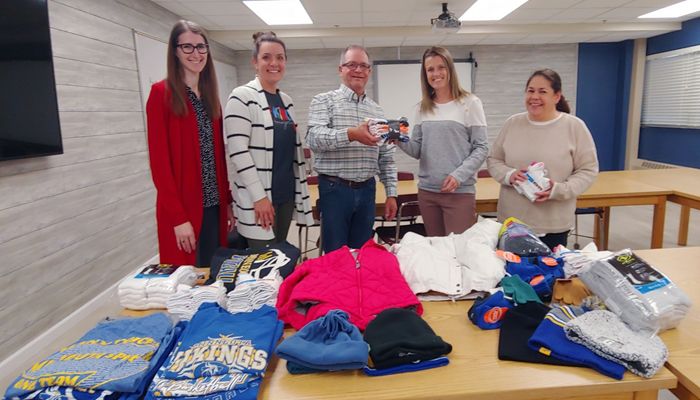 Each year as part of the Minnesota Farm Bureau Annual Meeting, the Promotion & Education Committee provides an opportunity for members to give back and make an impact in surrounding communities. 
The Lyon County Farm Bureau Board of Directors was made aware of a clothing need in the Minneota School District, and chose to give back locally to make a difference for students.
Board member Bernie DeCock recently presented a wide variety of clothing to very appreciative representatives of Minneota Public Schools on behalf of the Lyon County Farm Bureau. Pictured are (L to R) Angela Lauer (guidance counselor), Tiffany Johnson (social worker), Bernie DeCock (Lyon County Farm Bureau Board member), Heather Anderson (high school principal) and Jen Mahan Deitte (elementary school principal).