MFBF Hosts Council of County Presidents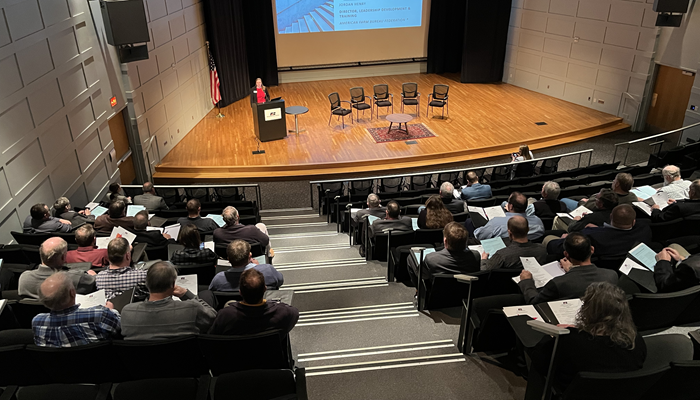 MFBF held its annual Council of County Presidents gathering on Feb. 27 at the Minnesota History Center in St. Paul.
This annual event brings together member leaders from counties across the state for a day of professional growth, organizational learning and networking.
Highlights from the day included an organizational update from MFBF President Dan Glessing and Executive Director Karin Schaefer, followed by a leadership development presentation from Jordan Henry of the American Farm Bureau Federation. Wright County Farm Bureau President Kevin Dahlman was joined by FBFS representatives Adam Tabberson and Ben Bjerk to discuss successful county and insurance partnerships to wrap up the morning. 
Taking part afternoon programming were commissioners from the Department of Agriculture, Department of Natural Resources and Pollution Control Agency to discuss their priorities for the current legislative session, and how Farm Bureau can serve as a partner. Following a policy update by MFBF Director of Public Policy Pierce Bennett and Public Policy Specialist Kaytlin Bemis, leaders had the opportunity to hear from representatives from the offices of Senators Amy Klobuchar and Tina Smith and Representatives Angie Craig and Brad Finstad on the Farm Bill and what to expect as discussions ramp up in the nation's capital. 
County leaders then enjoyed a social hour and dinner with state elected and appointed officials to conclude the day.