MFBF Members Selected to AFBF Advisory Committees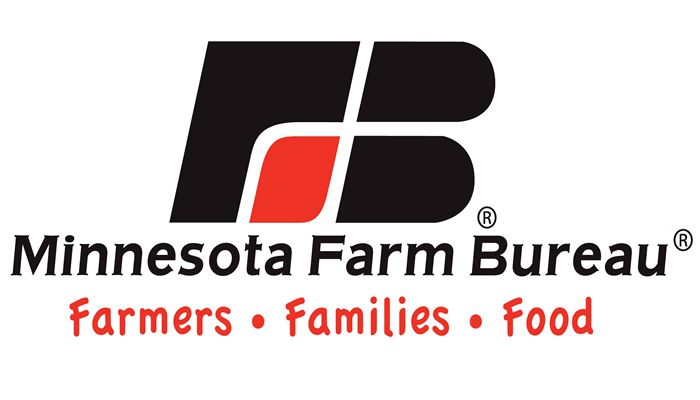 Farm Bureau leaders from Minnesota traveled to Washington, D.C. to attend American Farm Bureau Federation (AFBF) Issue Advisory Committees meetings and the USDA Agricultural Outlook Forum.
The Issue Advisory Committees are made up of farmers from across the country with a particular interest and expertise in their focus area and serve in an advisory capacity on issues for the AFBF president and board of directors. The 13 committees met February 20-21 in Washington, D.C. to discuss issues of importance to their specific subject area.
Shayne Isane - Minnesota Farm Bureau Federation (MFBF) District VII Board Director from Roseau County was re-appointed to serve on the AFBF Farm Policy Issue Advisory Committee. This committee received updates on crop insurance, dairy programs, the overall agriculture economy and updates from USDA senior staff.
Bob Roelofs - MFBF District II Board Director from Blue Earth County was appointed to serve on the AFBF Energy Issues Advisory Committee. This committee took a close look at a national scale ecosystem services market, heard an update on the state of the Renewable Fuels Standard and had discussions on issues impacting farmers and rural communities when it comes to wind and solar energy.
MFBF President Kevin Paap served as an AFBF Board of Directors liaison on the Federal Lands Issues Advisory Committee. This committee discussed issues relating to the Department of Interior and legislation under the jurisdiction of the House of Representatives Natural Resources Federal Lands Subcommittee.
Amber Hanson Glaeser, MFBF Public Policy director, served as a staff member on the Energy Issues Advisory Committee Committee.
While in D.C., President Paap and Bob Roelofs attended the USDA Agricultural Outlook Forum where they heard the 2020 Agricultural Economic & Foreign Trade Outlook presented by USDA Chief Economist Robert Johansson and the keynote address from Secretary of Agriculture Sonny Perdue on the future of agriculture and the announcement of the Agriculture Innovation Agenda. Attendees were also able to take in breakout sessions focusing on issues currently impacting the agriculture economy.
"Farm Bureau is at the table to discuss issues that are impacting Minnesota farmers and our rural communities. By gathering in Washington D.C. for these committee meetings, our organization is able to take a proactive approach and share information from all across the country and receive updates from decision makers at the federal level," said President Paap. "It was also important to hear from USDA during the Ag Outlook Forum as an opportunity to hear directly from the agency on what farmers and ranchers can expect over the coming year."