Mistic Hired as Membership and Marketing Specialist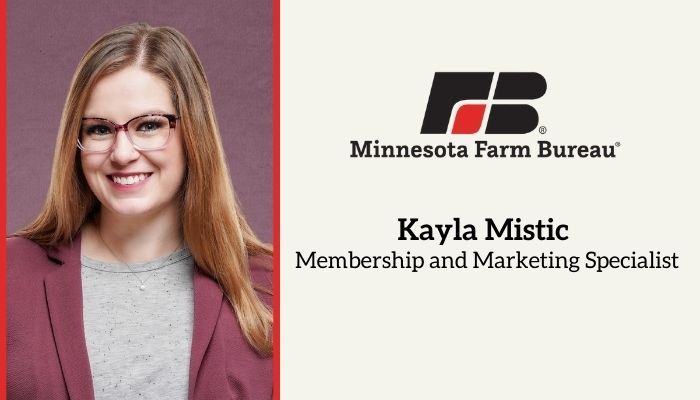 The Minnesota Farm Bureau Federation has hired Kayla Mistic as a membership and marketing specialist (MMS) for the Northwest Minnesota area. Her first day will be Jan. 3, 2023.
In this role, Mistic will support and coordinate agriculture awareness, grassroots advocacy, membership engagement and other programming initiatives for county Farm Bureaus throughout the Red River Valley. 
"I look forward to working with Farm Bureau members, to amplify the organization's mission and policies while showcasing the diversity of agriculture in the region," said Mistic. "Farm Bureau's mission aligns with my own and I am proud to be a member." 
Mistic most recently served a Minnesota Extension 4-H Youth Development Educator in Clearwater County for the past four years. She is a native of the Shevlin area and graduated from the University of Wisconsin, Madison with a Bachelor of Dairy Science. Kayla was active in Badger Dairy Club, Saddle and Sirloin, the Association of Women in Agriculture, and worked internationally in New Zealand and Australia.