Molitor Attends State of the Union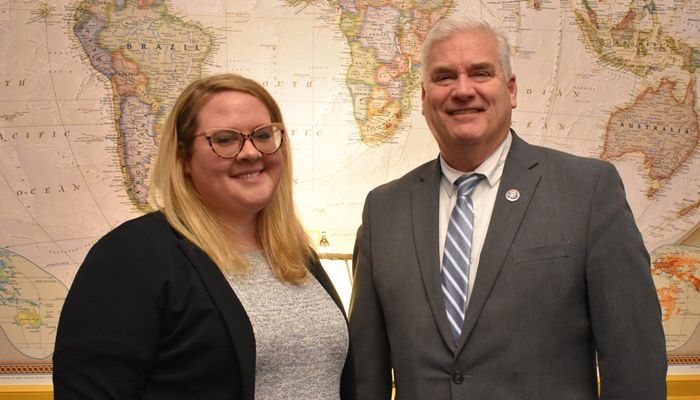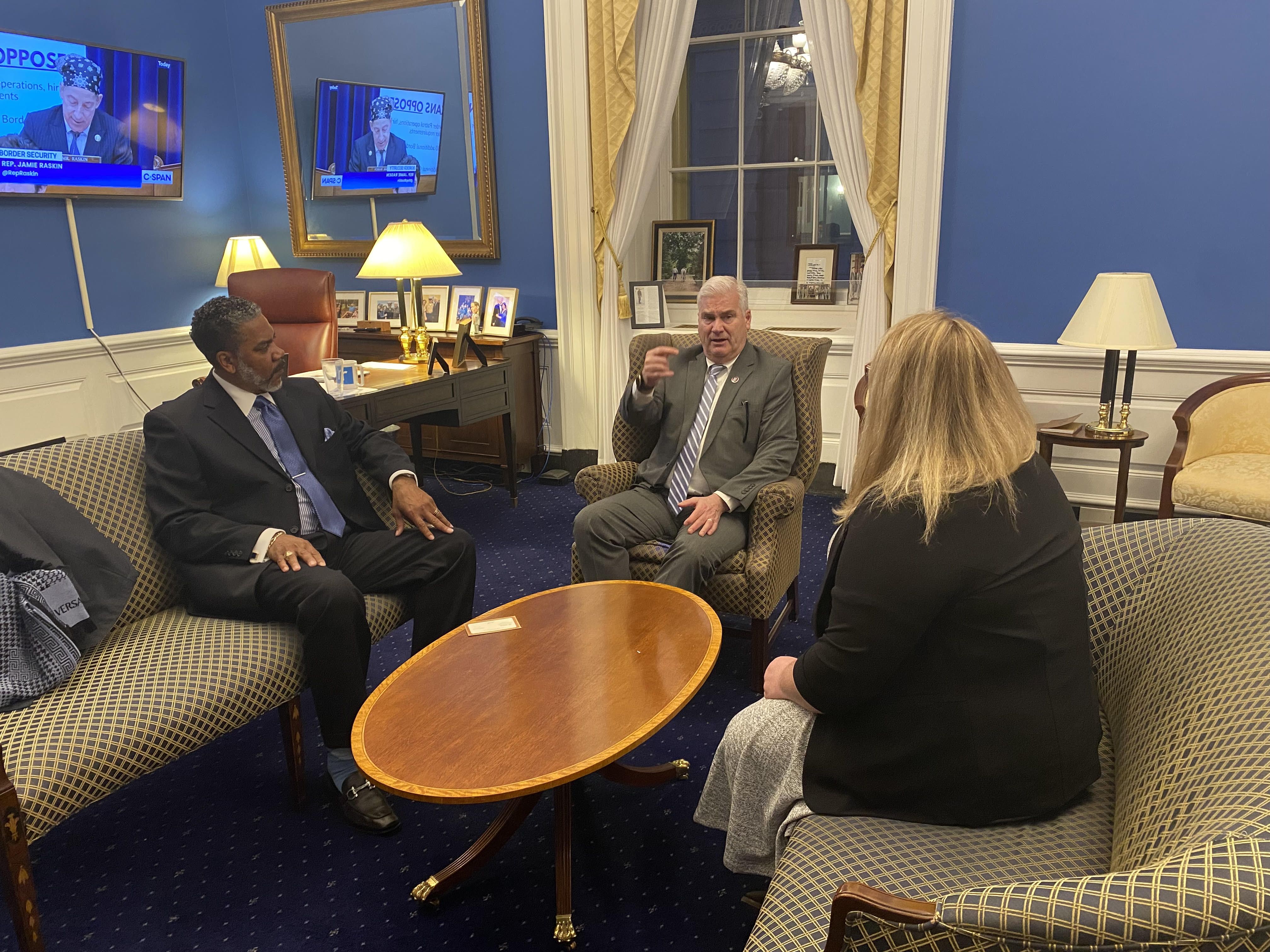 Hannah Molitor of Stearns County served as Majority Whip Rep. Tom Emmer's (MN-06) guest to the annual State of the Union address on Feb. 7.
Molitor grew up as the fourth generation on her family's dairy farm near St. Cloud, alongside seven sisters. Currently, her father and uncle operate the farm where they rotationally graze 300 cows.
Off the farm, Molitor works for the Minnesota Dairy Herd Improvement Association as a field representative, visiting farms daily and collecting milk samples to make sure Minnesota dairy farms are producing high quality and safe milk.
Molitor has been an active member of the Stearns County Farm Bureau for over eight years and was recently elected county president in the summer of 2022. She has been a part several successful programs hosted by the county Farm Bureau, including developing Farm Bureau Friends on the Farm which invites local elected officials on to the farm to see firsthand the impact of policies on agriculture. The county has also hosted several forums with leaders at the county level, and runs an interactive display during the Stearns County Fair.
Outside of Farm Bureau, Molitor is an active volunteer with 4-H and FFA.
"I am thrilled to attend the State of the Union address with Representative Emmer, and thank him for this special opportunity," said Molitor. "It's an honor to attend this event alongside him and recognize the work he has done in the district to support agriculture, especially young agriculturist like me."
Molitor was joined by retired Saint Cloud Police Chief Blair Anderson as the Majority Whip's other guest.