Norman County Hosts Dinner with a Farmer Event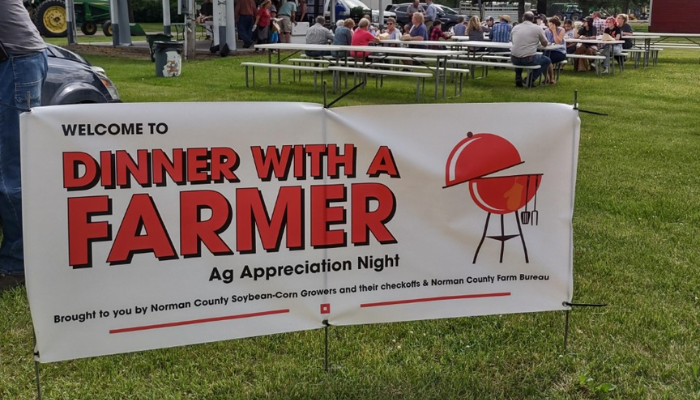 Norman County Farm Bureau hosted their second annual Dinner with a Farmer the night before the start of the Norman County Fair in Ada. Norman County Farm Bureau partnered with Barrick Family Farms, Norman County Soybean and Corn Growers, MN Wheat, Red River Valley Sugarbeet Growers, Ag Country Farm Credit Services, Riverview Dairy LLP, Frandsen Bank and Trust and the Bennet Houglum Agency to grow the event and serve nearly 200 people. Norman County Farm Bureau looks forward to hosting an old time tractor show, kiddie pedal pull and fruit pie baking contest throughout the duration of the fair.
Representative Deb Keil and Senator Mark Johnson also joined the event.