Pope County Farm Bureau Recognized at AFBF Annual Convention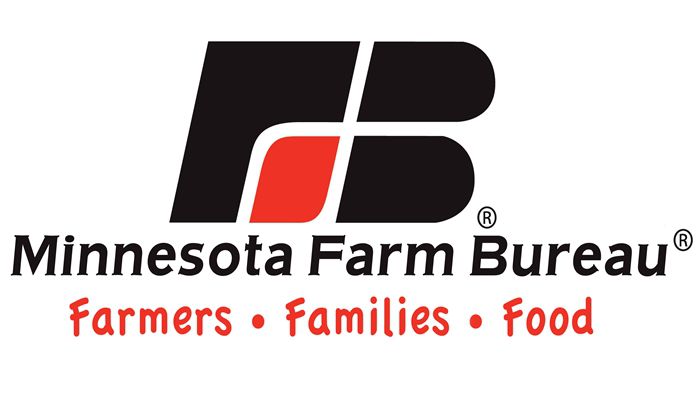 During the American Farm Bureau Federation's (AFBF) 101st Annual Convention in Austin, Texas, January 17-22, Pope County Farm Bureau (PCFB) earned AFBF recognition for their Agriculture Career Day program. They were one of 24 county Farm Bureaus from across the country receiving the AFBF County Activities of Excellence (CAE) award for innovative county programming. Award winners were asked to display their program at this year's annual convention. PCFB board members attending were Nada Carter from Starbuck, Tiffany Kobbermann from Hancock and Kerri Mattson from Kensington.
"It was truly an honor to be recognized at the national level for the Agriculture Career Day we implemented in Pope County. Upon sharing information with counties from coast to coast, it will be exciting to see how far it expands," said Nada Carter. "Garnering great ideas from other places, networking with new friends and the opportunity to speak with USDA Secretary Perdue and AFBF Vice President VanderWal and to hear President Trump made for extraordinary experiences."
The purpose of CAE is to recognize and share successful county Farm Bureau programs and activities. The award honors innovative programs by county Farm Bureaus in five categories: Education & Agriculture Promotion; Leadership Development; Membership Services; Policy Implementation; Public Relations & Information and Policy Implementation.
PCFB's Agriculture Career Day showcases agricultural careers to 7th-9th grade students. Accomplished by partnering with professionals who share their job experiences (utilizing skills from math, science, education, IT, English, etc.), the program highlights the diversity of jobs available, many of which can be found within students' own communities.
"As a farmer, I get so focused on my day to day activities, attending the AFBF Annual Convention in Austin reminded me of the importance of connecting with other farmers, sharing our ideas and stories and learning from each other," said Kerri Mattson. "It was an added bonus to meet USDA Secretary Perdue and AFBF Vice President VanderWal and attend President Trump's address. Growth takes place when we actively seek opportunities to expand our thinking, and Farm Bureau provides those opportunities."
"This was a fantastic experience and opportunity to meet farmers from across the country who raise different commodities and to network. Sharing my farm story with USDA Secretary Perdue was an honor, and it was great to see his interest and support of Farm Bureau," said Tiffany Kobbermann. "Having our display in the trade show allowed me to network with other educators from across the U.S. and Canada and come home with new ideas for agriculture in the classroom programs to implement in our communities."
Nearly 60 Farm Bureau members from Minnesota were among 6,000 Farm Bureau members representing each state and Puerto Rico at the AFBF Annual Convention. The convention also will include the national resolutions session which sets policies for the upcoming year, as well as, workshops and seminars.