Minnesota Farm Bureau Foundation
The Foundation's mission is to provide opportunities to invest in people and programs focused on supporting farmers and agriculturalists, connecting agriculture to consumers, and providing resources to rural communities.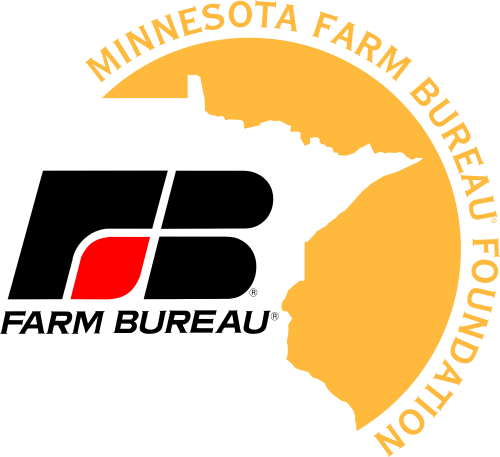 The Foundation is separate from the Minnesota Farm Bureau Federation, and organized under IRS Code 501(c)3. We are funded through partnerships and private donations. Contributions are deductible as allowed by law.
 With its reach felt across the state, the core of the Foundation's work is helping agriculture and rural communities through:
Serving the needs of farmers and agriculturalists through:

Business and professional development
Leadership and youth development
Issue literacy and management



Supporting activities and programs aimed at better connecting agriculture to consumers, including: 

Addressing misinformation about agriculture
Agriculture literacy and connecting consumers and farmers



Supporting activities and programs aimed at serving rural communities, including:

Supporting education and careers in agriculture
Convening community forums and building coalitions
Supporting efforts aimed at improving and serving rural communities
Supporting hunger initiatives