Chisago County Assists with AGventures at Fair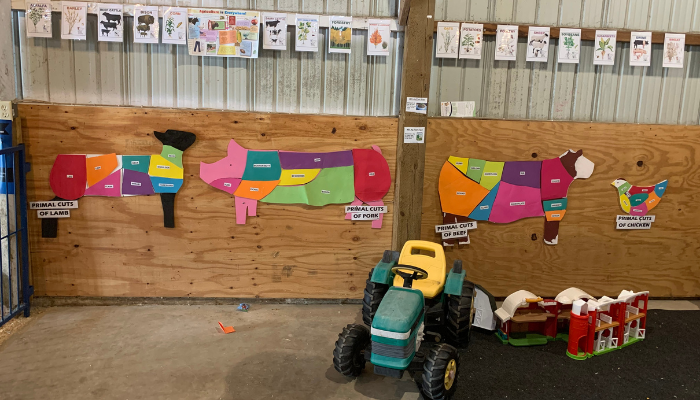 The Chisago County Farm Bureau recently assisted in the Little AGventures exhibit at the Chisago County Fair which was held July 21-24. The Little AGventures exhibit was developed through a partnership between the Chisago County fair board and Chisago County Farm Bureau to create a safe and free place for families to spend time at the fair and learn about agriculture. The exhibit is made possible through many community partnerships and sponsors to host animals and provide resources.
The main focus is to create a hands-on, minds-on exhibit with many opportunities to touch and feel things related to agriculture. Some of the exhibits included baby animals including piglets, lambs, kids, chicks, baby rabbits and a dairy calf. Another featured activity was the AGventure wheel which is a trivia wheel where children answer questions to receive a prize. The exhibit also featured a corn pit, pedal tractors, coloring contest, farm toys and the "Farmers Produce More than Produce" display boards.
Over the fair, The Little AGventures exhibit had over 4,000 visitors.