Introducing the Agriculture Leadership Network Inaugural Class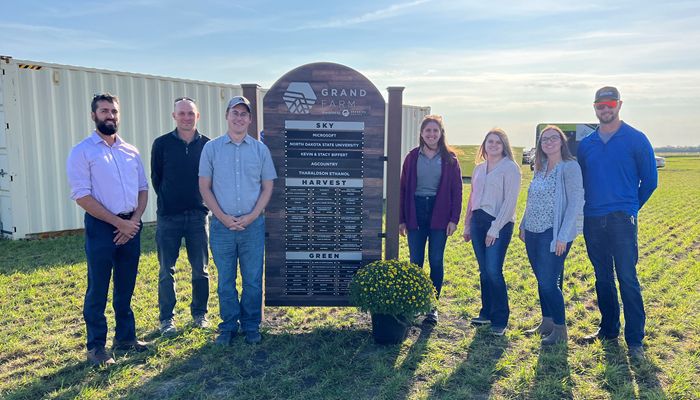 The Minnesota Farm Bureau Federation (MFBF) and Minnesota Wheat Growers Association are excited to announce the inaugural class of the Agriculture Leadership Network (ALN). 
The seven participants represent a variety of agriculturists from across the northern half of the state. Members include Sydney Harris of Georgetown; Peter Hvidsten of Stephen; Kali Johnson of Evansville; Kyle Jore of Thief River Falls; Tyler Nelson of Hinckley; Ben VonWahlde of Hawley and Kelly VonWahlde of Hawley.
The group met for the first time in person in early September in Fargo, visiting the Northern Crops Institute, Grand Farm, receiving media training from Red River Farm Network, and meeting with Andy Martin of AgCountry to learn more about the importance of their advocacy work.
The Agriculture Leadership Network (ALN) is designed to provide emerging leaders in production agriculture with advocacy skills, leadership training, and networking opportunities. Participants will receive hands-on training from industry leaders, in addition to in-person and virtual networking. The group will participate in six scheduled events during the two years, including leadership development, St. Paul and D.C. experiences, farm and agribusiness tours and conference participation.