MFBF Receives National Honor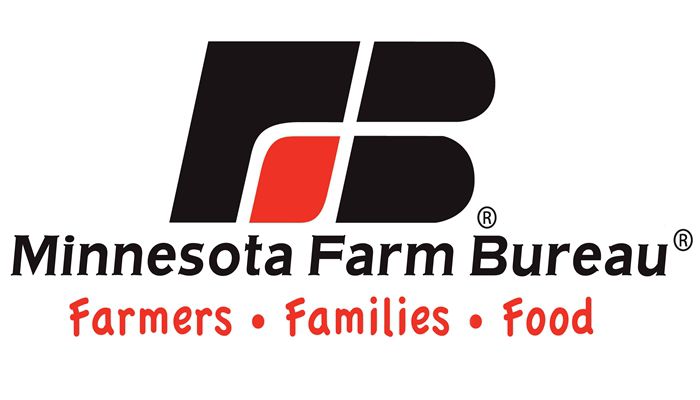 The American Farm Bureau Federation (AFBF) presented awards to state Farm Bureaus at the organizations 101st Annual Convention in Austin, Texas on Sunday. The Awards recognize excellence in implementation of outstanding programs.
Minnesota Farm Bureau Federation (MFBF) was one of six states receiving the New Horizon Award which recognizes the most innovative new programs. MFBF was recognized for it's work on the opioid epidemic and the promotion of the American Farm Bureau Federation and National Farmers Union Farm Town Strong effort. Learn more at farmtownstrong.org.
"We are proud of the team effort it takes to address this issue. From our county Farm Bureaus to our rural community leaders, these efforts of working together are leading our communities in addressing the opioid epidemic," said MFBF President Kevin Paap. "Thank you to our Farm Bureau members and staff who strive each day to make a positive difference in the safety and health of their communities."
When the two largest farm organizations teamed up to bring attention to the opioid epidemic in farm country, the Minnesota Farm Bureau (MFB) Foundation knew this effort was a priority. MFB developed an innovative and comprehensive program that included a variety of outreach efforts to bring resources to Farm Bureau members, communities and leadership across the state of Minnesota.
The Opioid Crisis in Farm Country – Farm Town Strong project was created by the MFB Foundation to engage Farm Bureau members in addressing the opioid crisis in communities, as a health and farm safety issue and sharing resources that help keep farm families and communities safe.
"Discussing the misuse of prescription medicine is important if we truly want to break down the stigma associated with the opioid epidemic. Bringing valuable resources which includes teaching how to dispose of prescriptions is important work in communities to address the opioid epidemic," said Ruth Meirick, MFBF Foundation Director. "We are humbled to receive this recognition, and extremely proud of the great work our Farm Bureau members are doing to keep our communities and families safe."
The AFBF Annual Meeting continues through January 22. Farm Bureau delegates representing each state and Puerto Rico will conclude the meeting by discussing national resolutions and setting policies for the year. Nearly 60 Farm Bureau members from Minnesota are amongst the nearly 6,000 Farm Bureau members from across the U.S. and Puerto Rico attending the meeting, which also features a variety of workshops, seminars and speakers.