Three Couples Receive MFBF Honorary Life Award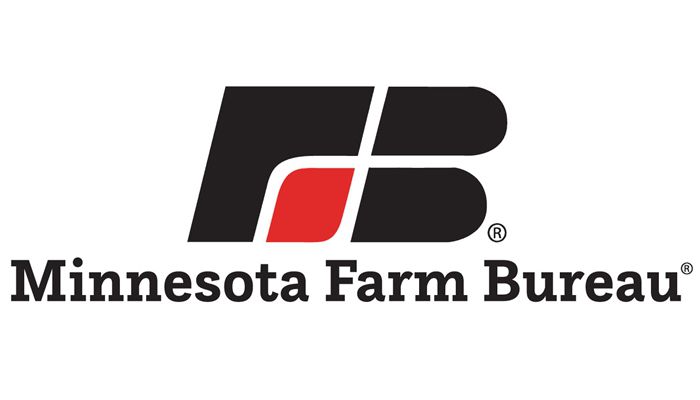 The Minnesota Farm Bureau Federation (MFBF) recognized three couples for their lifelong service to the organization at its 105th Annual Meeting on November 17 in Bloomington. 
Honored during the Friday evening ceremony were Cheryl and John Gilbertson (Beltrami County), Jane and Howard Swenson (Nicollet County) and Carolyn and David Van Loh (Cottonwood County).
Cheryl and John Gilbertson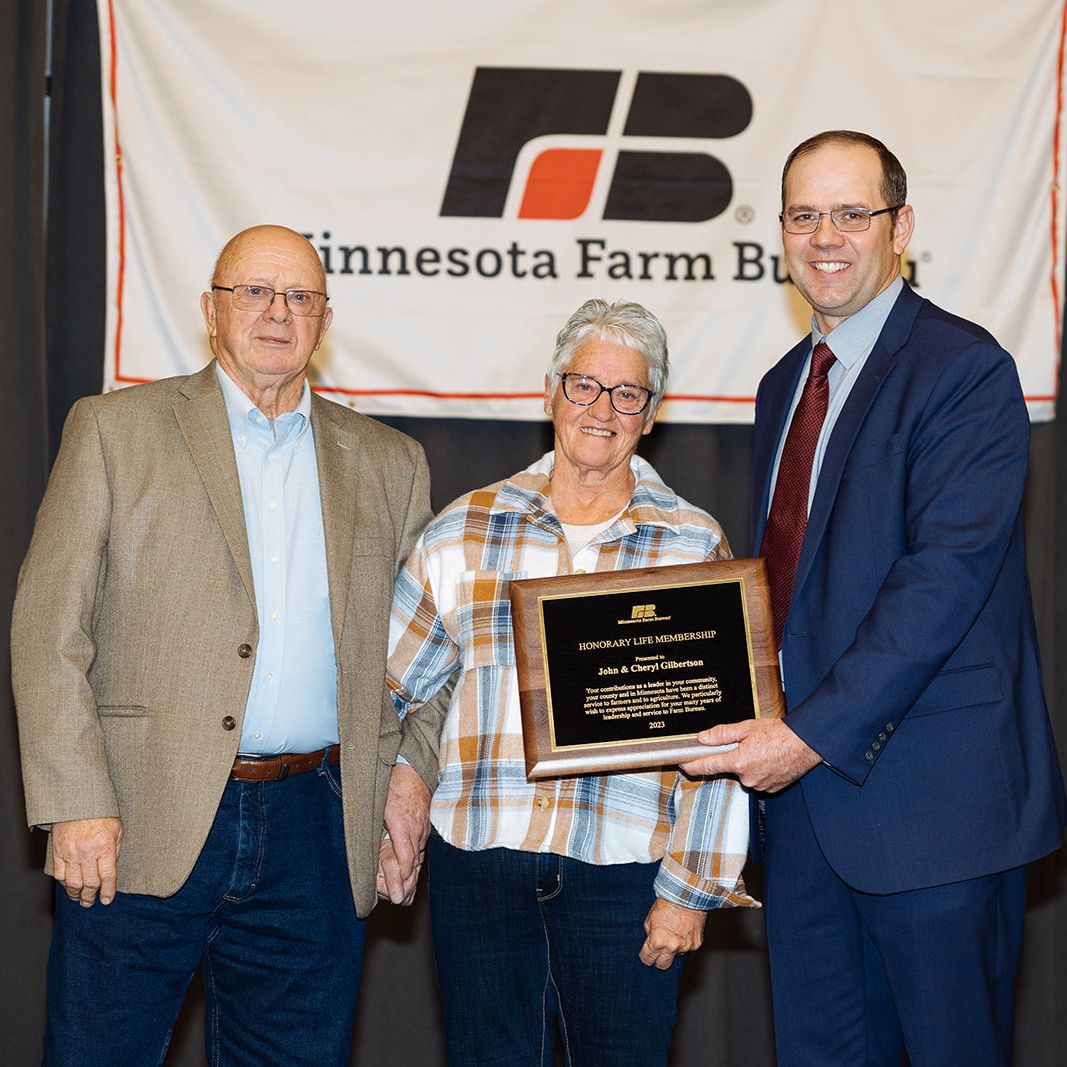 The Gilbertson family has been a part of the Minnesota Farm Bureau for over 25 years. When John was discharged from the Army in 1968, he and Cheryl bought and moved to a farm where they still reside. They both worked off-farm jobs for a few years before starting a dairy farm that was in operation until 1996 when a tragic fire occurred. After the fire, the Gilbertsons shifted to a cow-calf beef operation. At that time, Cheryl also decided to enroll in school to become an accountant. She worked for Health and Human Services of Beltrami County for 25 years before retiring.
John served on the Headwaters Regional Farm Bureau Board of Directors for many years before his election to the Minnesota Farm Bureau Federation Board of Directors, where he was active for 12 years. While a state director, John made it a priority to be present and active with the counties in his area. His membership work was an example to his counties, as he was a member of the Producers Club every year and earned the Golden Plow Award, signing close to 120 members to date. John also held numerous roles representing MFBF with other organizations, including working on addressing wolf populations with the Minnesota Department of Natural Resources Deer Populations Management Committee, and serving on the Agricultural Utilization Research Institute Board of Directors.
Both John and Cheryl served locally in numerous roles with the Beltrami County Extension, Beltrami County 4-H, and 24 years on the Beltrami County Agricultural Society (Fair Board) Board of Directors. Recently, they started coaching the local Science of Agriculture 4-H competition teams. They have attended many AFBF Conventions, numerous Farmers to D.C. trips, and have made it to all Day on the Hill events. John and Cheryl enjoy working at the state fair booth every year and called it a highlight of their summer. Cheryl also served as secretary on their local township board for 13 years.
"It is very humbling to receive this award from MFBF for doing something that we love being a part of," said the Gilbertsons. "Agriculture and grassroots policy making have been very important to us and we support it whenever possible. Thank you to everyone who helped us stay informed so we could make this part of our everyday life."
Jane and Howard Swenson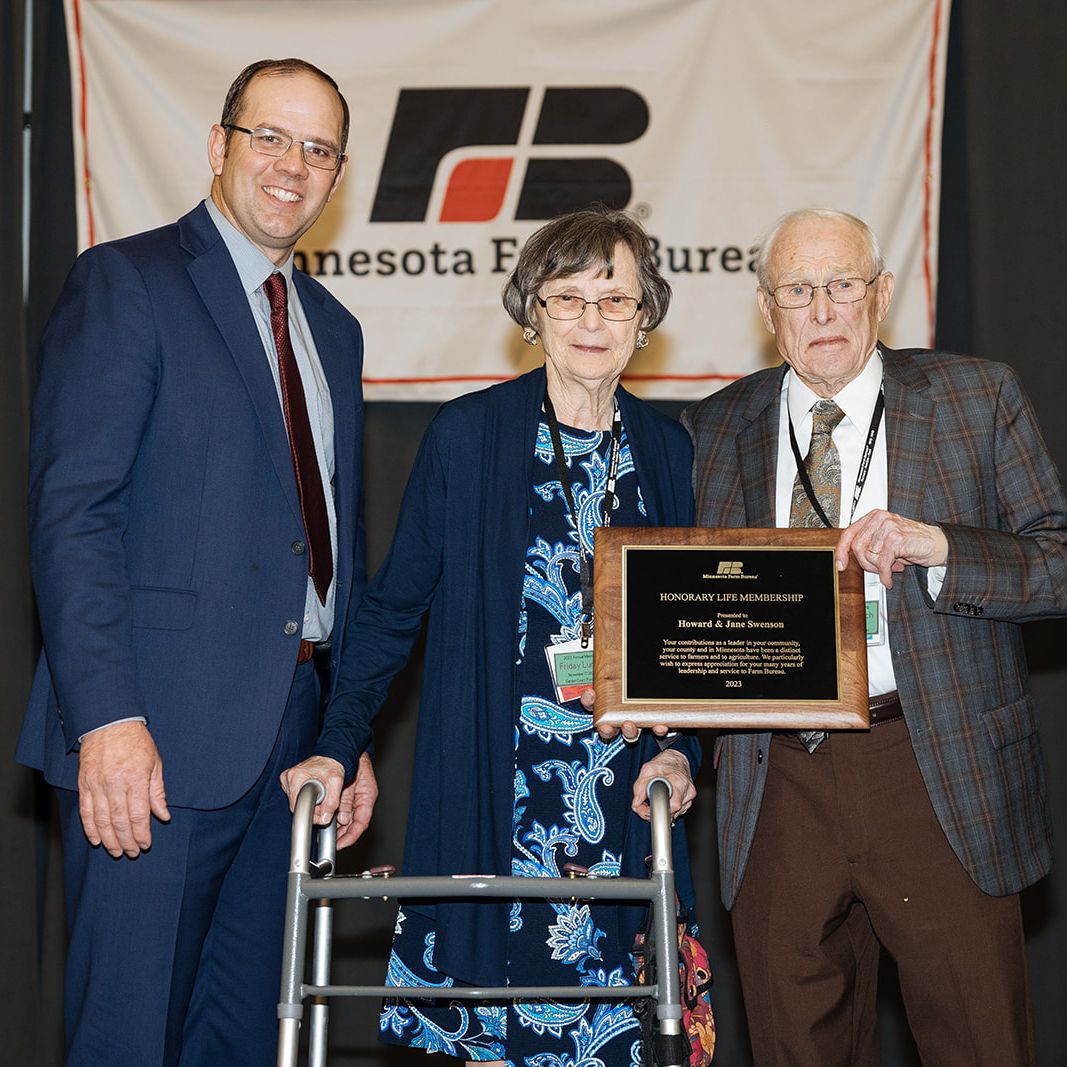 M. Howard Swenson spent his lifetime in service to his family, farm, community, state, and the agriculture industry. Howard grew up on his family's dairy farm in New Sweden Township, Nicollet County. He represented the fourth generation to run the Swenson family farm when he took over in 1946. As Howard's farming career progressed, he became involved in the Nicollet County Farm Bureau. He also moved into other agricultural leadership roles where he continued to serve and complement the Farm Bureau organization. Howard was elected to the Minnesota House of Representatives in 1994 and served for 10 years. His farming and dairy knowledge, as well as his leadership capabilities, enabled him to be an effective member and chair of several ag committees during his time in the House.
In his younger years, Howard served numerous terms and fulfilled many roles in the Nicollet County Dairy Association and the Nicollet County Holstein Association. He also served on the board of directors for the Minnesota Holstein Association for 12 years. For more than a decade, Howard assisted 4-H dairy project members in many ways, including providing his herd for practice classes for the judging team and leasing animals to 4-H members in several counties. He also served as a mentor, helping to cultivate an interest and understanding of the animal's purpose and care.
Although Howard has retired, he is regularly seen at ag events in the county and around the state. He keeps up-to-date and is knowledgeable on policy issues and is a regular at the Nicollet County Farm Bureau Annual Meeting. His family continues to build upon the Swenson legacy of the oldest Registered Holstein herd in Minnesota and the oldest continuous registered herd in the United States.
"We feel honored and humbled to receive this award," said the Swensons. "Farm Bureau has been a strong advocate for agriculture through the years. And we know Farm Bureau will continue to be a strong voice for agriculture issues into the future. We thank you for selecting us to receive this award."
Carolyn and David Van Loh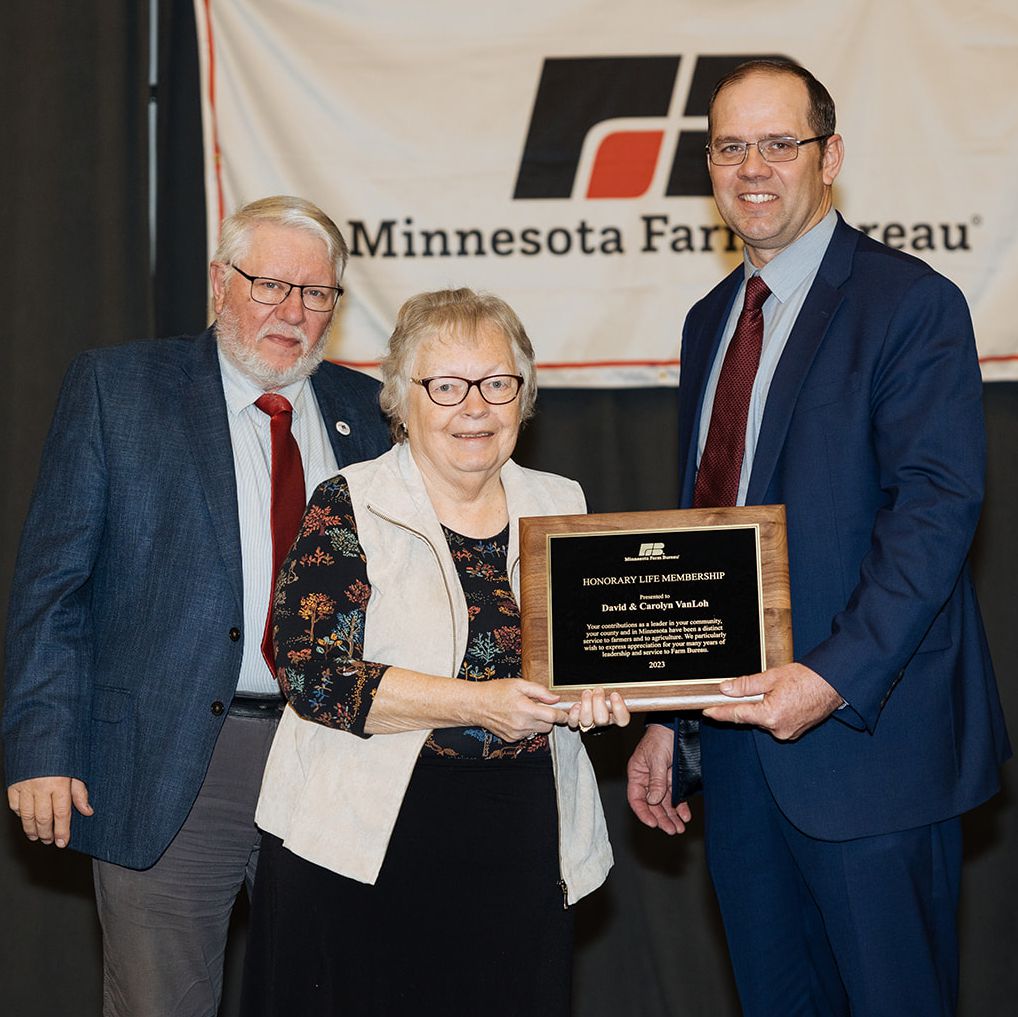 Carolyn and David Van Loh joined the Minnesota Farm Bureau in 1988 and have continued their membership for 35 years advocating at both the state and county levels. The Van Lohs have taken many years of pride in establishing relationships with their legislators and providing them with reasons to
support farmers across the state. Carolyn, who grew up on a farm in Lincoln County, served as chair on the Promotion and Education Committee (P&E) in 1998, and authored two books, "Strong Roots: The People of Minnesota Farm Bureau" published in 2007 and "100 Years and Growing…The People of Minnesota Farm Bureau" in 2009. David, who has farmed in Cottonwood County while being an EMT for over 30 years, held a position on the MFBF Board of Directors for 15 years. He served on the Cottonwood County Farm Bureau Board of Directors and as a Minnesota Extension Committee Chair, while continuing to volunteer within their community, including the local 4-H chapter, Lions Club, local museum, and the Westbrook Township.
David's work with the local fire department led the Van Loh's to host county farm safety events and seminars at the University of Minnesota Southwest Research and Outreach Center every September. Carolyn and David are both active members of the Immanuel Baptist Church and continue to give back to their communities in an abundance of ways.
"We started our farming experience when we were 36 years old. In 1982 we purchased my family farm, put the first crop in, joined Farm Bureau," said the Van Lohs. "Little did we realize this would be a life-changing journey. Years later, the goal is still the same, helping people know where their food, fiber and fuel comes from. We are truly humbled and blessed by this honor."