Happenings - Spring 2023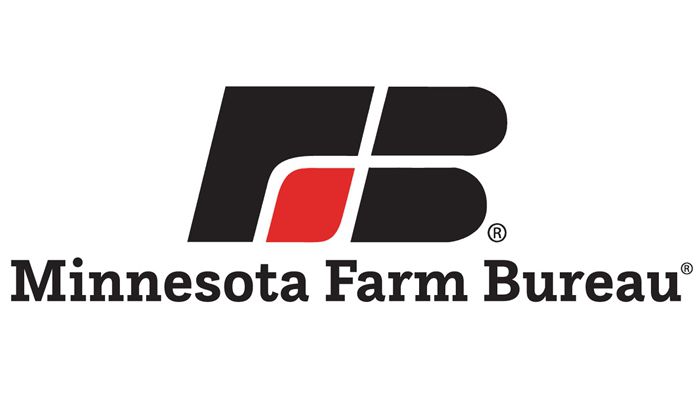 AFBF Convention
National Honors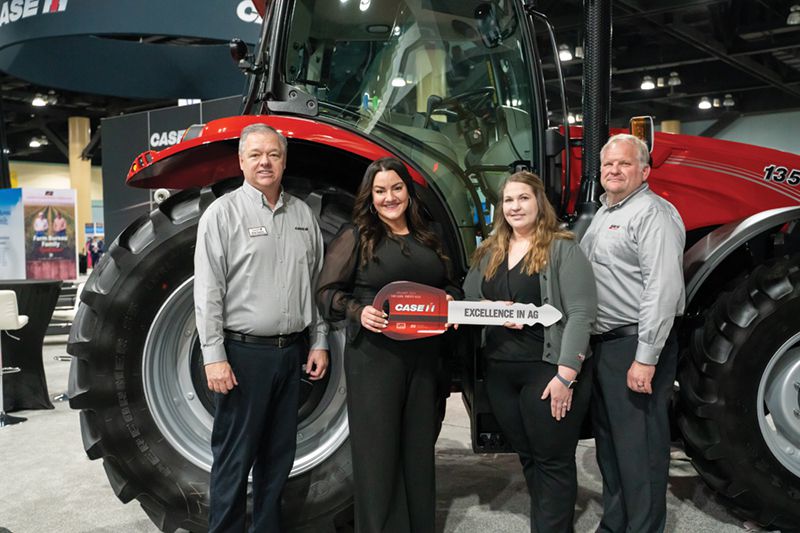 Kristy Miron of Washington/Ramsey County Farm Bureau finished as runner-up in the AFBF Young Farmers & Ranchers Excellence in Ag competition, held during the organization's convention in January. Miron received a $25,000 credit towards a new piece of equipment from sponsor Case IH. The Excellence in Agriculture Award recognizes young farmers and ranchers who do not derive the majority of their income from an agricultural operation, but who actively contribute and grow through their involvement in agriculture, leadership ability and participation in Farm Bureau and other organizations. 
Young Farmers & Ranchers Contestants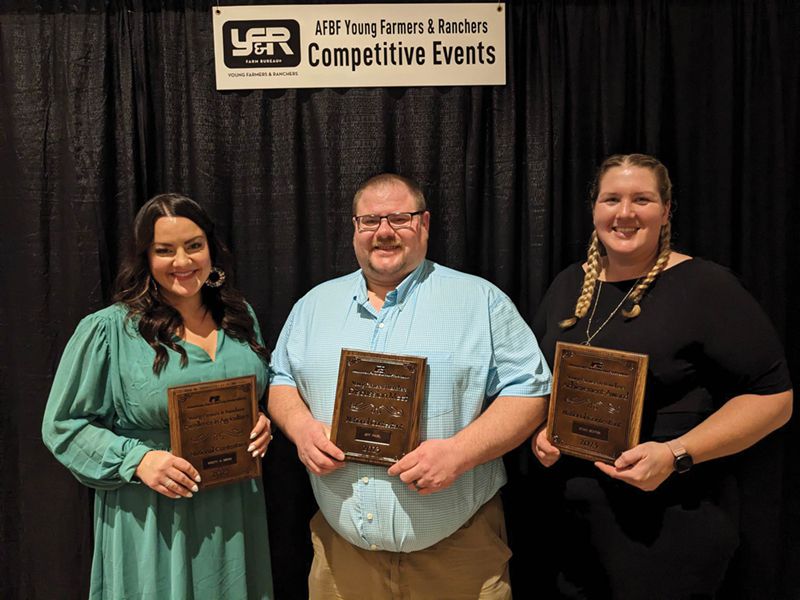 Joining Kristy Miron in representing Minnesota during the Young Farmers & Ranchers competitions held during the AFBF convention were Jeff Pagel (Olmsted County) in the Discussion Meet and Staci Sexton (Wabasha County) in the Achievement Award. 
Ag Innovation Challenge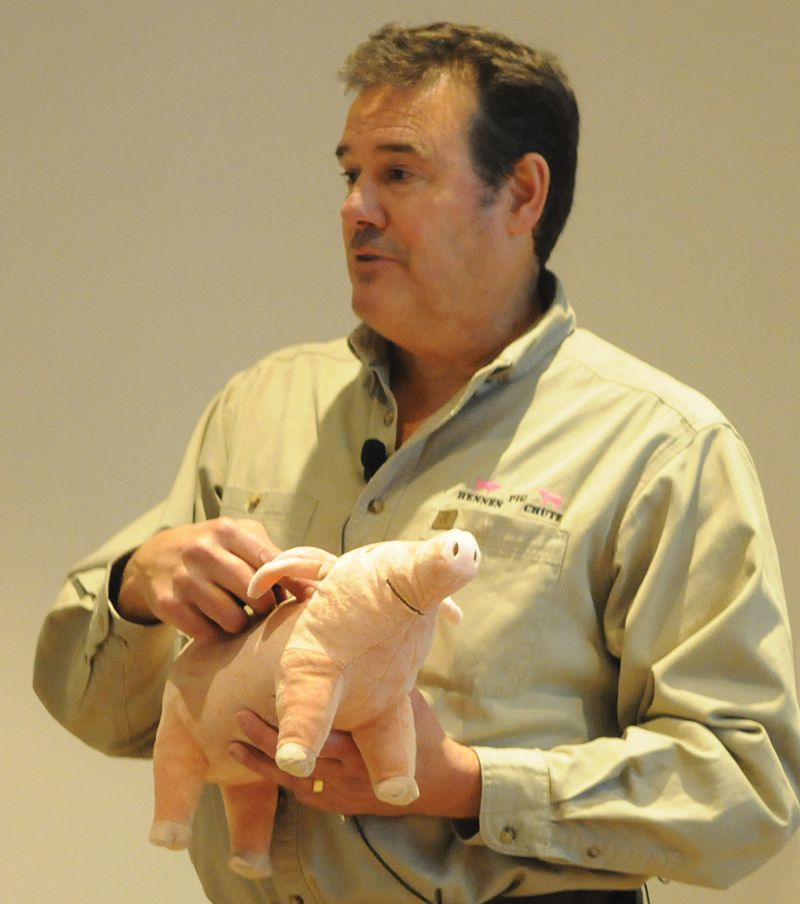 Brad Hennen of Lyon County represented Minnesota as a Top-10 semifinalist in the Ag Innovation Challenge during the AFBF Convention with his invention, the Hennen Pig Chute. The competition provides an opportunity for individuals to showcase ideas and business innovations in agriculture.
The Hennen Pig Chute provides a way to more accurate and effective system to deliver vaccines to pigs. This accuracy leads to less stress on the pigs and the people, less needle breakage, more effective disease control, better management of dosage of vaccines, and less workman's compensation claims. It is adjustable for pigs from 10 up to 50 pounds.
President Dan Glessing Reelected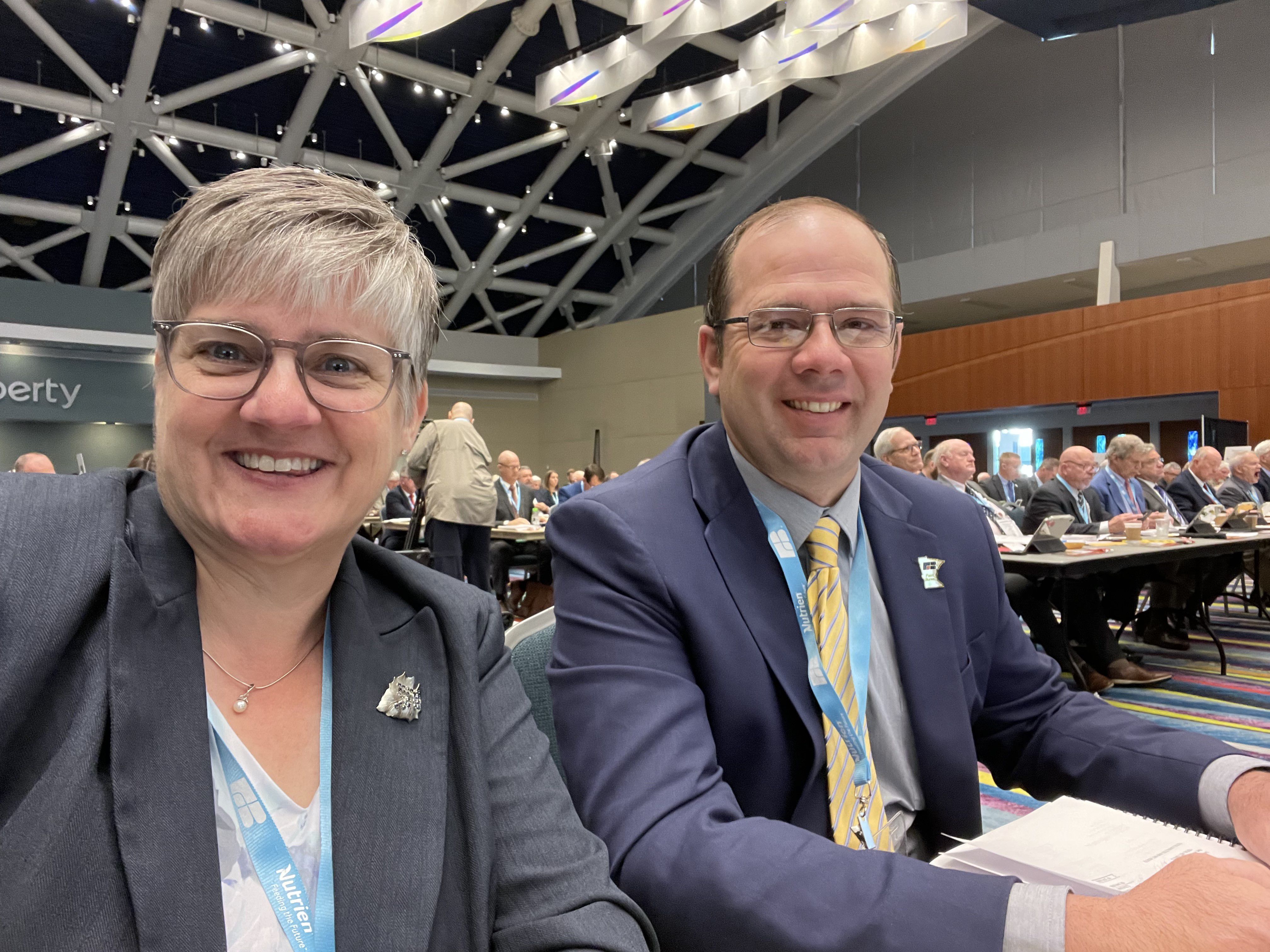 MFBF President Dan Glessing (pictured with Vice President Carolyn Olson) was reelected to the AFBF Board of Directors, serving a two-year term representing the Midwest Region during the voting delegate session of the AFBF Conference. Board members serve an important role in representing their region and providing a voice on important issues affecting farming and ranching. 
New Horizon Award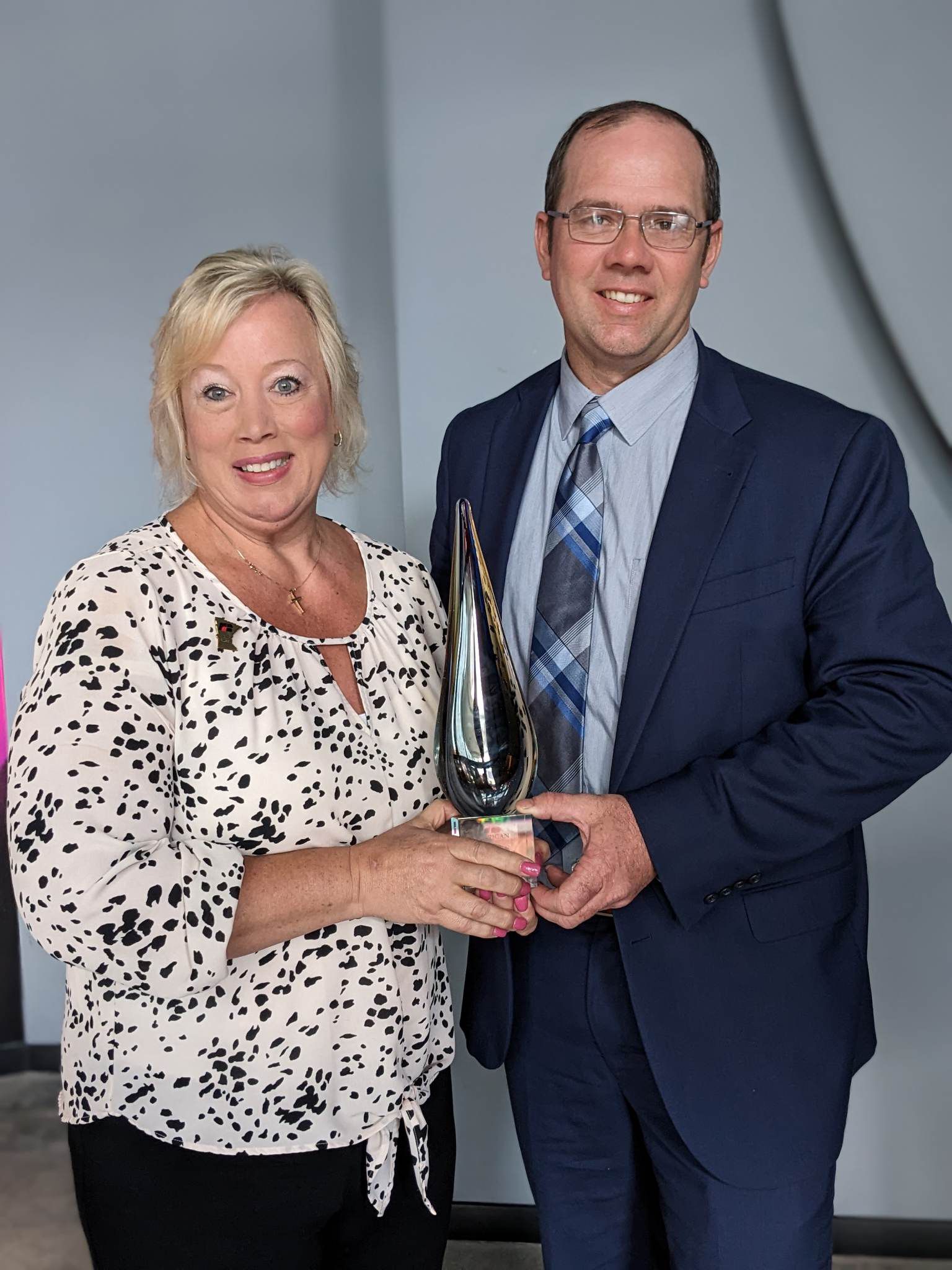 MFBF was one of six states to receive the New Horizon Award, presented during the AFBF Convention. The New Horizon Award honors the most innovative new state Farm Bureau programs. Minnesota was recognized for its interactive ag literacy exhibit at the Minnesota State Fair, redesigning its building in 2021,  to showcase a "Farmers Produce more than Produce" theme. The display connects and tells the story of agriculture in the state to fairgoers of all ages. 
LEAP Conference
Over 240 members came together for a weekend of learning and networking at the annual Leadership, Education, Advocacy and Promotion (LEAP) Conference at the end of January in Hinckley. The event is developed and hosted jointly by the Promotion & Education and Young Farmers & Ranchers committees. 
YF&R Committee Members
Front Row (L to R): Katie Drewitz, Ashle Benson, Calla Jarvie, YF&R Chair Katie Wiese. 
Back Row (L to R): MFBF Leadership Coordinator Rachael Petersen, Nathan Drewitz, Trent Benson, Dylan Swensrud, Dustin Wiese, Jessica Bester
Food Shelf Donation: As part of the meeting's service project, members donated hundreds of items and raised nearly $4,000 for Family Pathways. 
P&E Committee Members
Front Row (L to R): Lori Aakre, Samantha Runge, Chantelle Seykora, P&E Chair Cindy Durheim, Angela Guentzel, Shantel Koering 
Back Row (L to R): Amanda Cook, Cheryl Tyrell, Tiffany Kobbermann, Steve Schoenfeld, Lisa Roker, Ashley Heng, Ann Marie Ward, MFBF Education Coordinator Pam Debele
Keynote Speaker
Amberley Snyder provided an inspiring message to attendees about overcoming adversity and striving to keep moving forward.
Collegiate Discussion Meet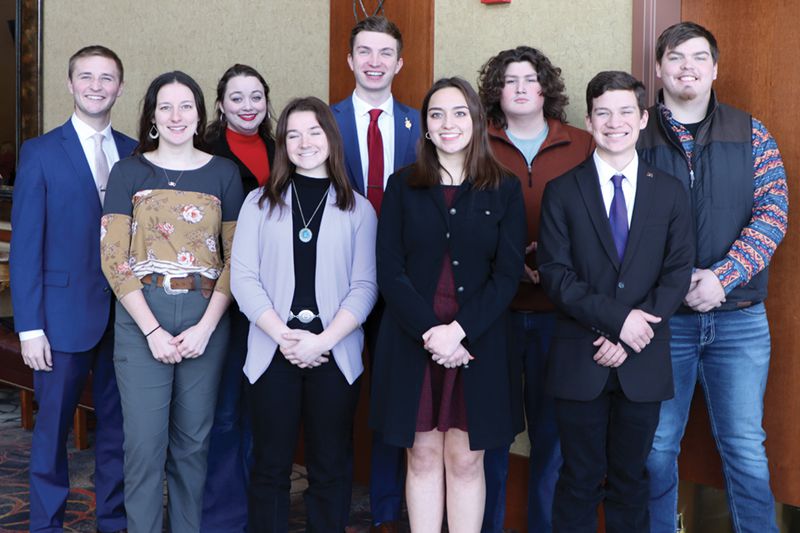 Eight students from schools around the state took part in the finals of the Collegiate Discussion Meet held during the conference. Lafe Aarsvold (right) representing Southwest Minnesota State University was the winner, and advanced to represent Minnesota during the AFBF Collegiate Discussion Meet competition in March in Jacksonville.
County Activities
State of the Union
Stearns County Farm Bureau President Hannah Molitor attended the State of the Union address as a guest of Rep. Tom Emmer on Feb. 7, representing young agriculturists from the Sixth Congressional District and across the state. 
Bowling Fun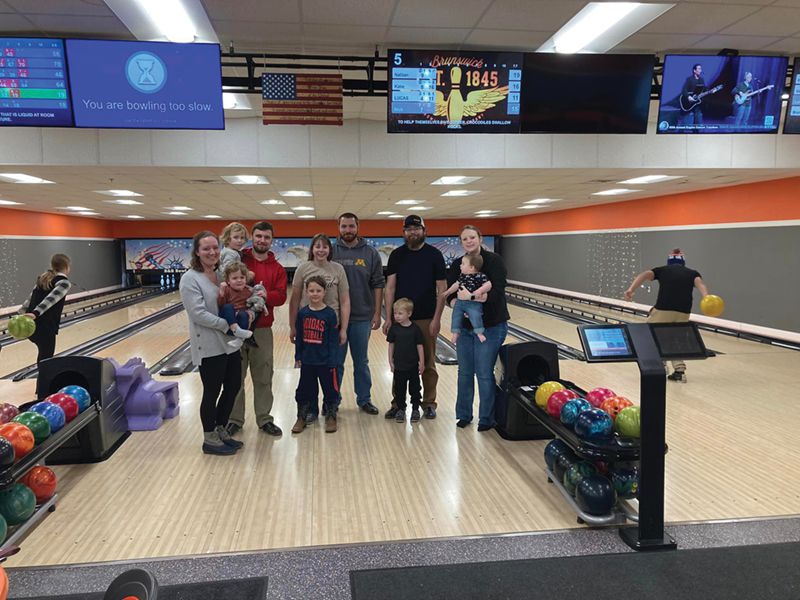 Members of the Fillmore County Farm Bureau came together for a bowling and networking event in January.
Giving Back to Young Readers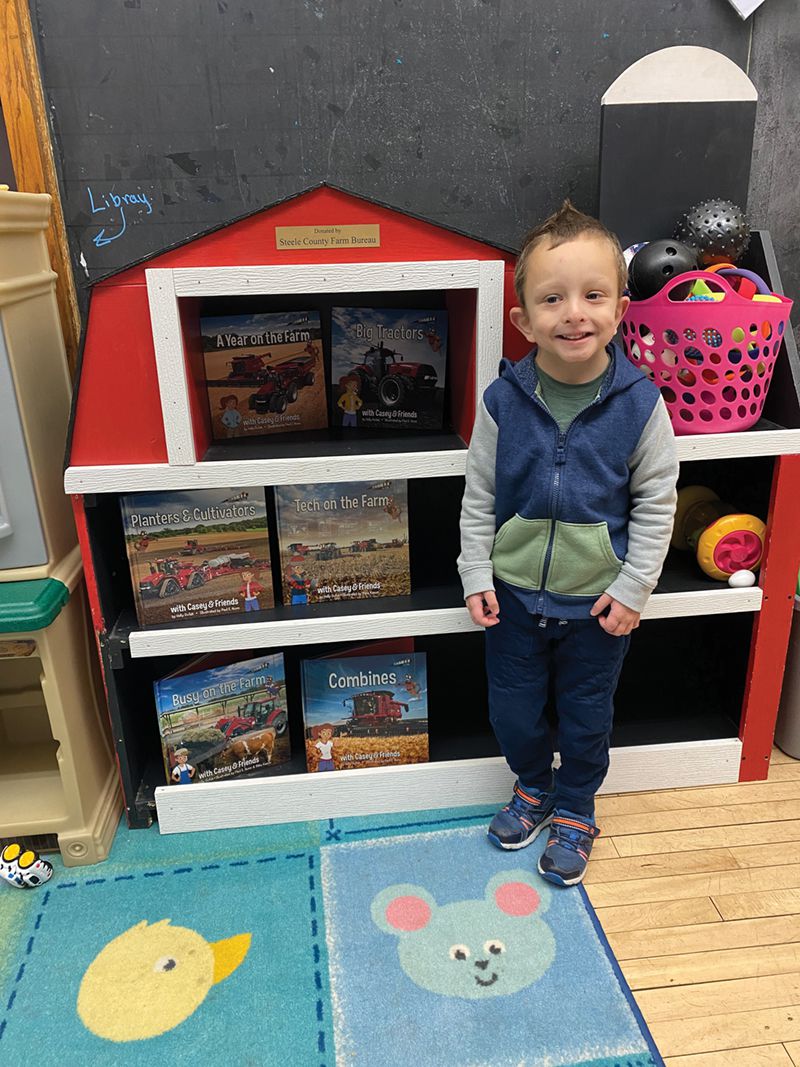 The Steele County Farm Bureau donated agriculture books to daycares in their county.