Who We Are
The Minnesota Farm Bureau Federation (MFBF) is an advocate for agriculture and rural Minnesota, driven by the beliefs and policies of our nearly 30,000 members in 78 county Farm Bureaus.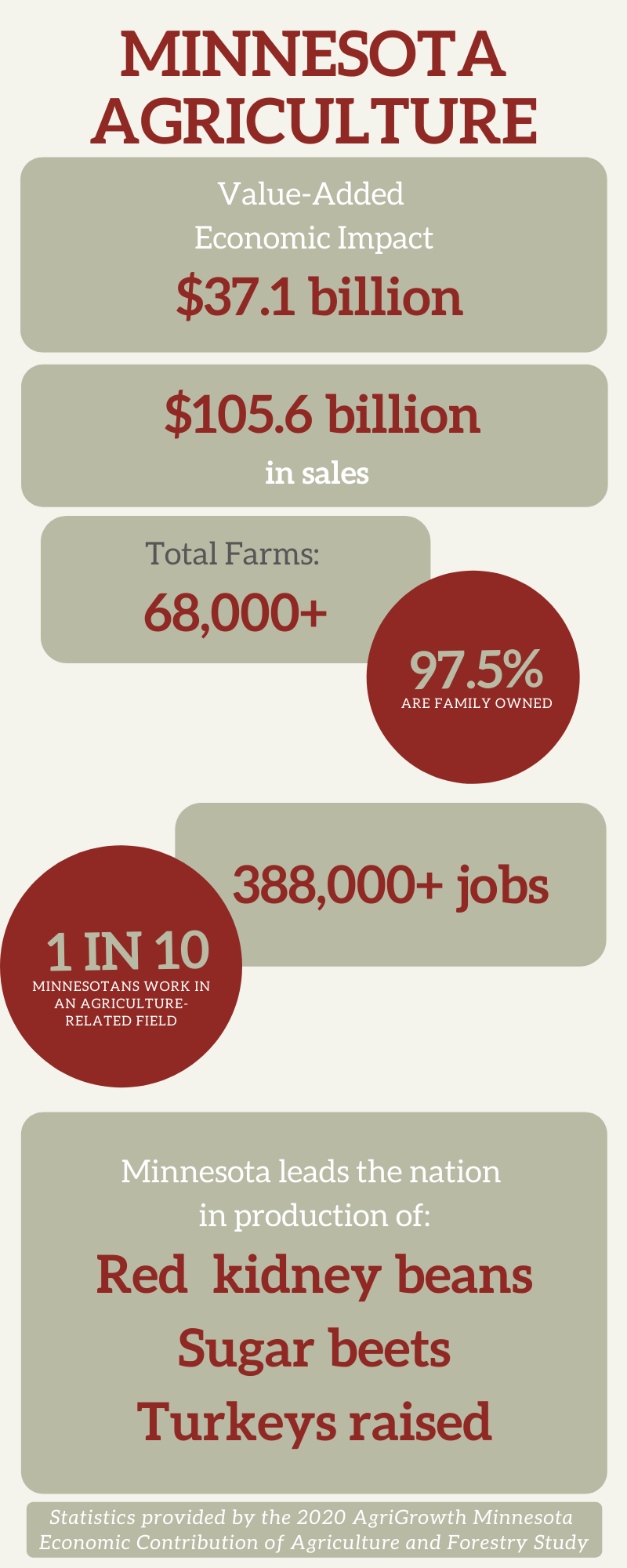 As the state's largest agriculture organization, we provide a unified voice for our grassroots membership to advance the vitality of farming and rural communities across the state. Agriculture touches every Minnesotan's life, and so does our work. You do not need to be directly involved in agriculture to become a member and make a difference. 
With a legacy spanning over 100 years, we are a trusted voice with policy decision makers, community organizations and businesses across the state.
When you join the Minnesota Farm Bureau, you join a tight-knit group of families who care about the land and each other. You receive unique leadership development events, opportunities to participate in agricultural education programming, exclusive access to policy decision makers at the local, state and national levels and so much more. Our reach and impact in Minnesota is widely felt, and helps ensure rural communities will thrive for generations to come.
---
Our History
The first county Farm Bureau on record in Minnesota was organized in 1913. MFBF was officially founded in 1919 as a general farm organization of affiliated county Farm Bureaus. Within four months of its incorporation, MFBF joined the newly formed American Farm Bureau Federation, broadening its reach and impact on local, state and national levels.