FFA Discussion Meet
The FFA Discussion Meet is open to all FFA members in the state.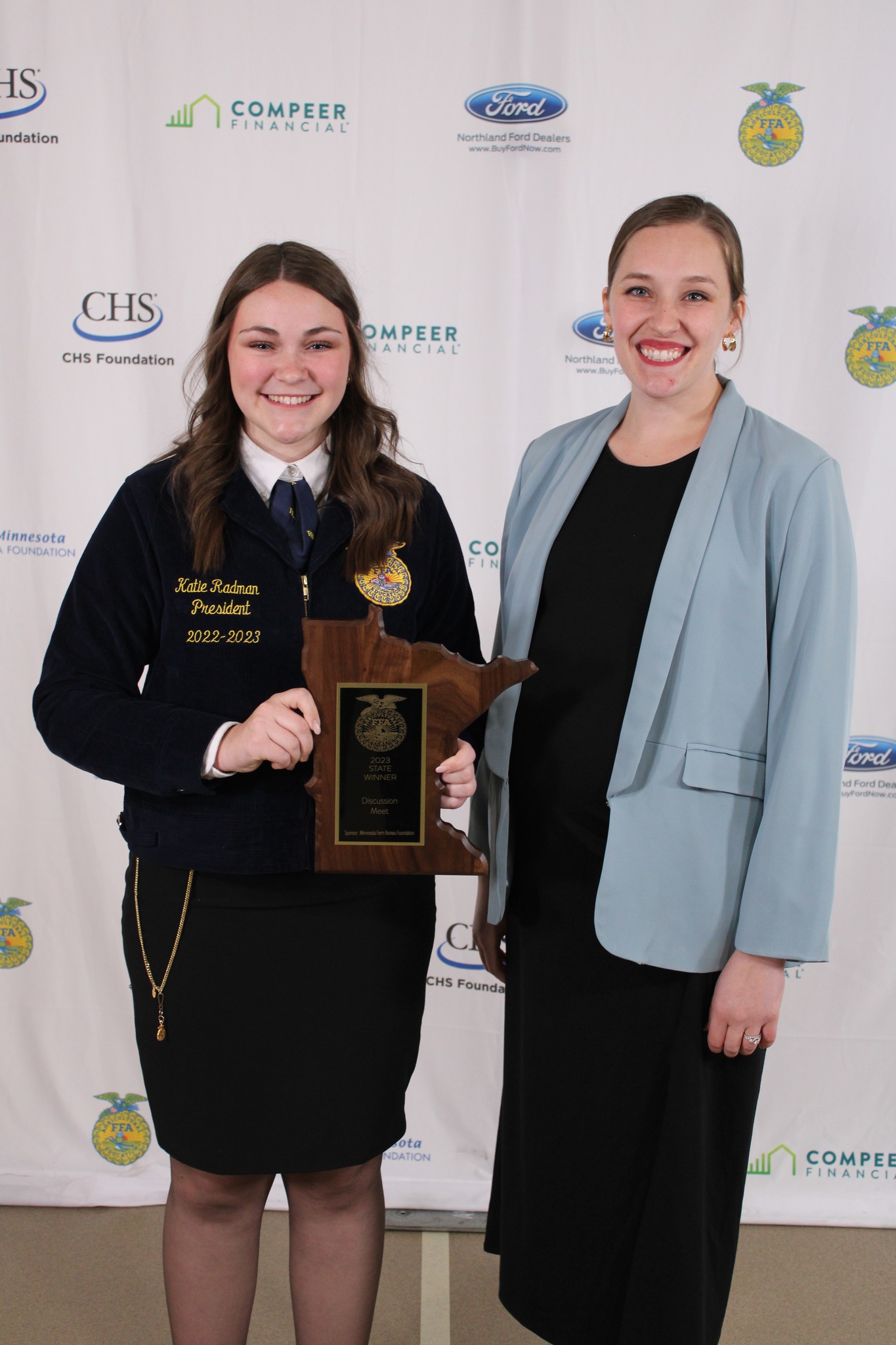 A grassroots organization's strength depends on its members' ability to analyze problems and decide on solutions that best meet their needs. The Discussion Meet is an activity designed to build these crucial skills. By participating, students build basic discussion skills, develop a keen understanding of important agricultural issues, and explore how groups can pool knowledge to reach consensus and solve problems.
As a leadership training and self-improvement activity, the Discussion Meet experience will:
Stimulate logical thinking and a desire for accurate information.
Develop a concise and direct manner of speaking.
Improve the ability to listen.
Aid the participant in overcoming timidity or stage fright.
Assist the individual in the practice of giving and receiving criticism in a helpful manner.
Teach the value of compromise.
Develop leaders for effective problem solving through group discussion.
Timeline
Regional Discussion Meets are held throughout the state, and must be completed by April 1
Two finalists from each region compete at the State FFA Convention
Prizes
The top two finishers at the state convention receive a scholarship sponsored by the Minnesota Farm Bureau Foundation.