Day on the Hill
Day on the Hill is an opportunity for our members to meet with elected officials, share their stories and discuss issues important to them and Farm Bureau policy.
Save the Date for our 2024 Day on the Hill, Tuesday, March 19.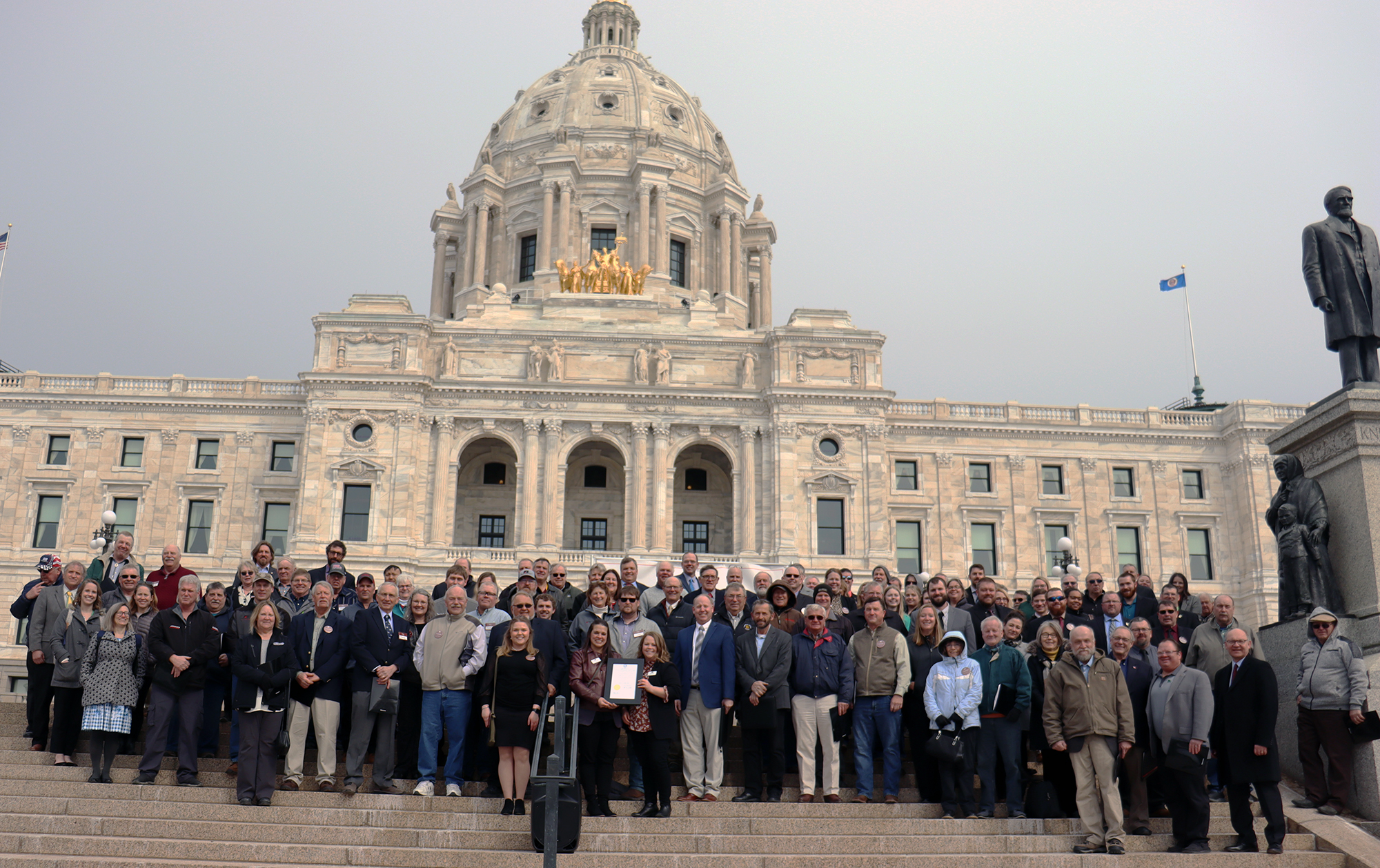 The 2023 Minnesota Farm Bureau Day on the Hill was held on the 50th anniversary of National Ag Day, March 21, 2023. 
Nearly 130 members from across the state came to St. Paul to share agriculture's story.
Members started the day on the Minnesota Capitol Mall hearing from Gov. Tim Walz, Sen. Aric Putnam, Minnesota Department of Agriculture Commissioner Thom Petersen, MFBF President Dan Glessing and other leaders before heading into the Capitol to meet with their local leaders. Gov. Walz also presented the Ag Day in Minnesota proclamation, honoring all that agriculture contributes to the Minnesota economy.  On the Capitol Mall, attendees were able to engage with the MFBF 'Farmers Produce More than Produce' 2-D displays, displays showcasing the impact of agriculture in Minnesota, and other educational materials.